Parts Search
FAQs | Store | Memberships | Repair Videos | Academy | Newsletter | Beer Fund | Contact

0
Uploaded: Jan 16 2012 10:56 PM
Views: 763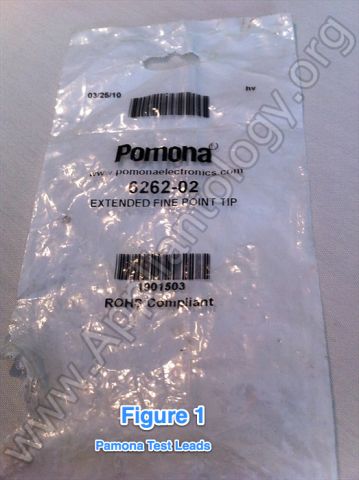 Figure 1: You're gonna want a set of these Pomona test leads to facilitate electrical measurements on those teeny-tiny wire harnesses. Get 'em from your local Radio Shack. They are a must! Here's why: The mode shifter motor and pump motor will appear to have voltage present there at all times if voltage tests are not done under load. This is because the supply voltage is controlled by triacs on the board (including stand-by mode) and if there's no load present, the triacs shut down power to that circuit and you'll read either no voltage or junk voltage. Then you'll think you have a bad board when you really don't. YOU MUST HAVE WIRES ON for any voltage test to be valid. You can not get into the pump molex connector with normal leads with the connector on-- shifter yes, pump no. I have heard of multiple call backs on techs pulling wires off and getting fooled.
FAQs | Store | Memberships | Repair Videos | Academy | Newsletter | Beer Fund | Contact
Use the Appliantology Parts Finder to Get What You Need!
Enter a
model number
, part number, type of appliance, brand, or even a part description.
365-day return policy on all parts purchased here, even electrical parts that have been installed!
Your Sometimes-Lucid Host:



"If I can't help you fix your appliance and make you 100% satisfied, I will come to your home and slice open my belly,
spilling my steaming entrails onto your floor."
Figure 1