Parts Search
FAQs | Store | Memberships | Repair Videos | Academy | Newsletter | Beer Fund | Contact | Podcast

0
What Washer and Dryer would the Samurai Buy?
Uploaded by Samurai Appliance Repair Man , May 06 2012 04:52 PM
washer
dryer
purchase
podcast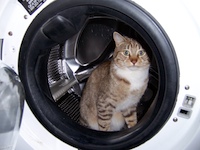 Find out in this action-packed and gut-wrenching episode of Fixitnow.com Radio ==> http://fixitnow.com/...ecommendations/
FAQs | Store | Memberships | Repair Videos | Academy | Newsletter | Beer Fund | Contact | Podcast
Use the Appliantology Parts Finder to Get What You Need!
Enter a
model number
, part number, type of appliance, brand, or even a part description.
365-day return policy on all parts purchased here, even electrical parts that have been installed!
Your Sometimes-Lucid Host:



"If I can't help you fix your appliance and make you 100% satisfied, I will come to your home and slice open my belly,
spilling my steaming entrails onto your floor."
What Washer and Dryer would the Samurai Buy?