Parts Search
FAQs | Store | Memberships | Repair Videos | Academy | Newsletter | Beer Fund | Contact | Podcast

1
Using the Gubmint to Implement Your Favorite Program is Like Holding a Gun to Your Neighbor's Head
Uploaded by Samurai Appliance Repair Man , Oct 23 2012 06:30 PM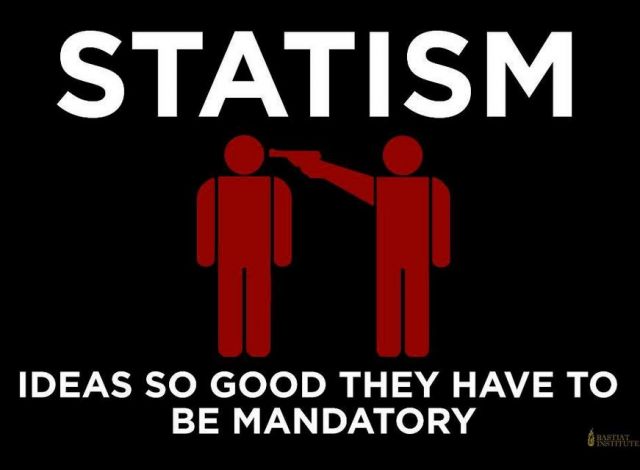 If your favorite government program is so frikkin' good ("social justice," "terrorism," whatever) give your own money or convince people to voluntarily give theirs. Using the naked power of the state to force other people to support your pet program is just ritualized bullying with a voting process.
FAQs | Store | Memberships | Repair Videos | Academy | Newsletter | Beer Fund | Contact | Podcast
Use the Appliantology Parts Finder to Get What You Need!
Enter a
model number
, part number, type of appliance, brand, or even a part description.
365-day return policy on all parts purchased here, even electrical parts that have been installed!
Your Sometimes-Lucid Host:



"If I can't help you fix your appliance and make you 100% satisfied, I will come to your home and slice open my belly,
spilling my steaming entrails onto your floor."
Using the Gubmint to Implement Your Favorite Program is Like Holding a Gun to Your Neighbor's Head