Parts Search
FAQs | Store | Memberships | Repair Videos | Academy | Newsletter | Beer Fund | Contact

1
The 10 Biggest Killers in the US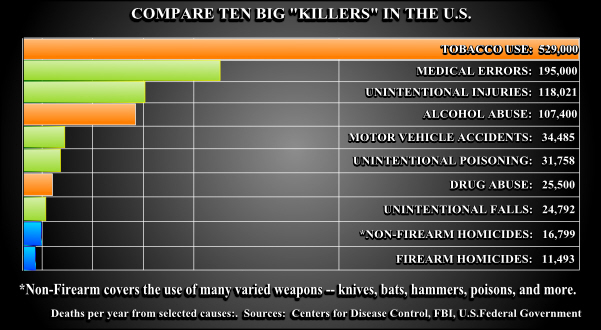 Here is the chart they never want you to see.


The chart above proves that politicians and those who would disarm Americans by going so far as to call for a repeal of the 2nd Amendment have ulterior motives – or they're completely ignorant of the facts.

Perhaps their goal is to trigger a revolution in an effort to implement a total police state over the American people.

It wouldn't be the first time that a government has tried something like this.
FAQs | Store | Memberships | Repair Videos | Academy | Newsletter | Beer Fund | Contact
Use the Appliantology Parts Finder to Get What You Need!
Enter a
model number
, part number, type of appliance, brand, or even a part description.
365-day return policy on all parts purchased here, even electrical parts that have been installed!
Your Sometimes-Lucid Host:



"If I can't help you fix your appliance and make you 100% satisfied, I will come to your home and slice open my belly,
spilling my steaming entrails onto your floor."
The 10 Biggest Killers in the US