Archimedes
became our 50,000th member here at the Samurai School. I've had a plaque made to commemorate this auspicious occasion and had the plaque professionally installed on the cornerstone of the Samurai International Headquarters building here in downtown Otterville. Here's a photo of the installation: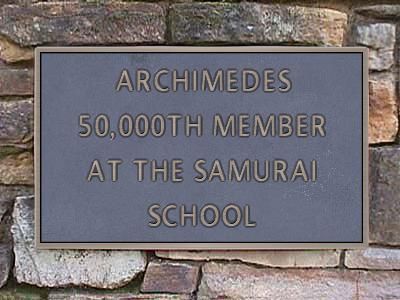 Additionally, Archimedes has been granted an honorary promotion to Apprentice.
Please join me in congratulating Apprentice Archimedes for his sheer, blind luck!

:rockband::hankywave::goofball::guzzle: