Ran into something new last week and just getting around to telling/asking about it.
Frigidaire Refrigerator
Mod# FFHT2117LW1
Ser# 4A02106068
Mfg.Dt. May 2010
Only a little over a year and half old and starter relay is out.
Did the standard rattle test, NO RATTLE. (NOT a valid test anymore on these)
Ohm'ed out the starter relay from start to run terminals and got around 5-6 ohms which is what is usually seen in the standard PTC starter relays. (Again, NOT a valid test anymore).
Checked compressor and all ohm readings between all terminals and ground OK, so setup a regular Whirlpool style Overload and push on PTC-relay and the compressor started right up and ran great which proved a bad start relay.
I opened the starter relay and here is what I found - (all electronic starter relay not PTC relay, is this going to be the new trend anyone else see many/any failures on these yet?).
This is the first of this style I've ran into, Starter relay Part# 241941003
http://www.repaircli...1941003/1512917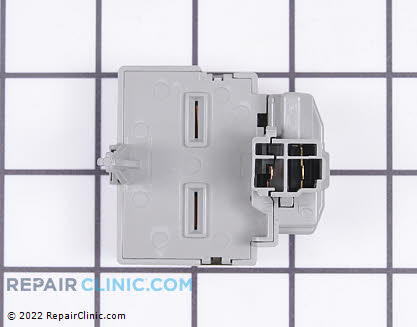 Here are my photos of the insides of this new technology: