I'm posting to track my repair. The symptoms appear to be common with this model, where the freezer appears to be functioning fine, but the fridge compartment isn't cooling at all. Searching around I found this post for my model http://appliantology...bs-not-cooling/ which suggests that the evaporator fan might be clogged with ice. This would make sense since I recall not long ago the sound of what my best guess would be a fan banging against an object at high speed (loud grinding). My guess is that eventually the fan seized. I unplugged the fridged and cleaned the inside. There was a strong smell of rotten milk coming from the fridge when it was off, so I made sure to do a thorough job.
Removing the front panel (part 36) was a bit of a pain as I had to wedge the side of the fridge open with a screw driver to allow it to come out. Once out I noticed what appears to be sludge or mold underneith. Here is a picture.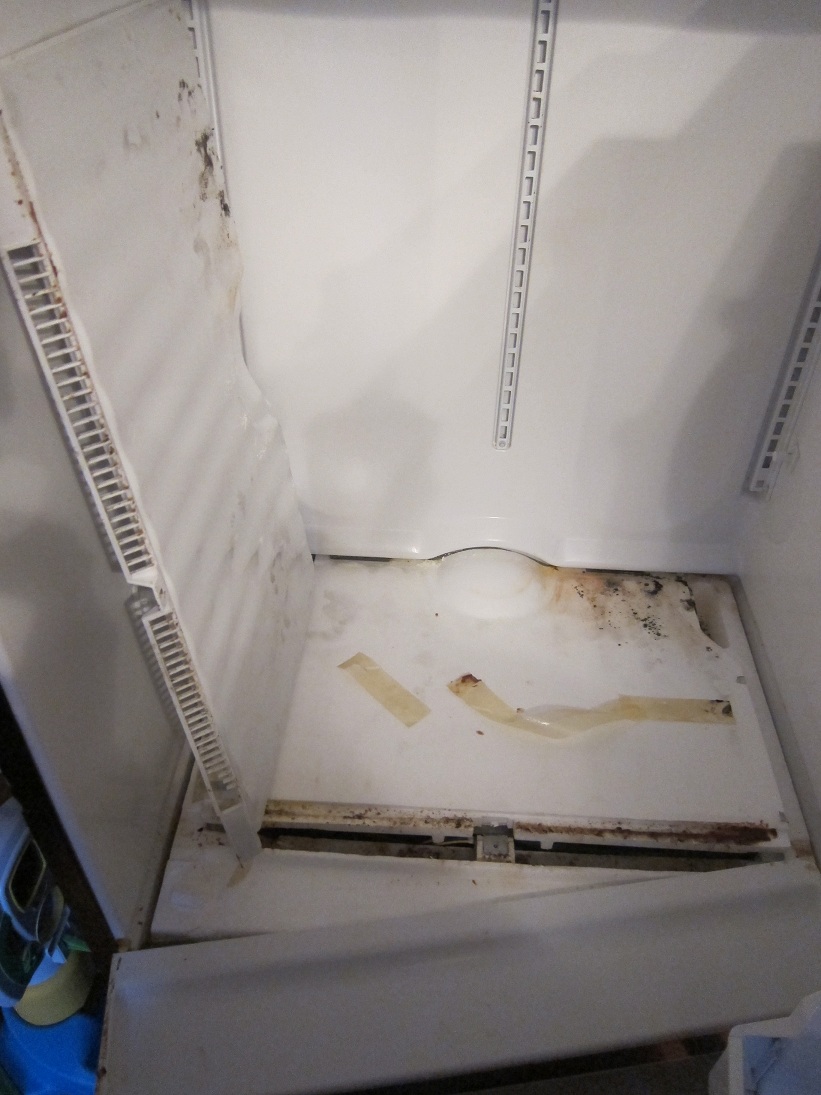 I carefully removed the foam covering the evaporator coils after removing some clear tape holding it down, trying to be careful not to break the foam. I powered on the fridge and observed the fan spinning without issues. I'm fairly certain I couldn't hear it spinning when the fridge was warm, so it's likely that the problem resolved itself with just melting everything in the unit.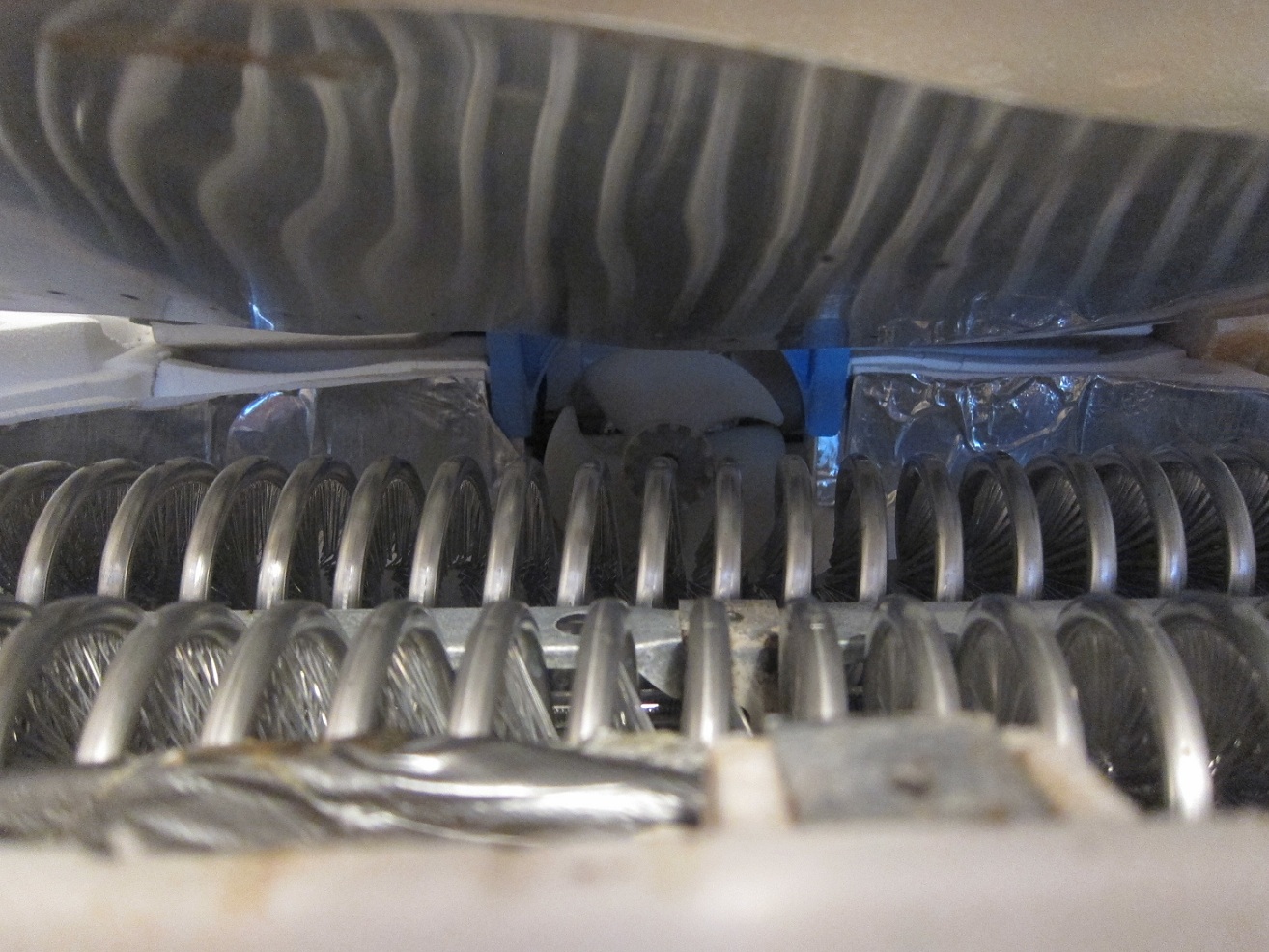 My next steps are to clean everything to get rid of the sludge and put everything back together. Hopefully the defrost timer isn't broken, and this is a simple repair. The question I have is:
1. Is there anything else I should do while I'm in here?
2. Do you spot anything else wrong that I need to take a look at, or is there anything else I should test?
3. What is the name of the tape that is holding down the foam, and is it important I use that tape to seal it?
Thanks!