Let's say you ate an extra biscuit for lunch and you can't fit behind a range in order to work on it or test it from the back while it is still plugged in.......make yourself this useful thingamabob (actually a range extension cord but we all know for safety reasons there is no such thing)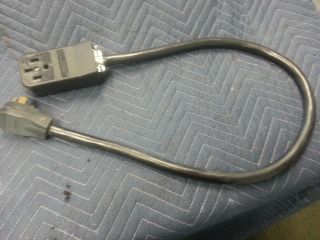 just get an old range plug and wire it to a surface mount 50 amp range receptacle. Make a 3 and a 4 prong version for both range and dryer. No more sliding the appliance back and forth to test and work on it. But ya gotta keep your wits about you or............let me put it this way.....can I have your toolbag?
Edited by DurhamAppliance, 28 December 2012 - 12:56 AM.