Troubleshooting electric cooktop elements is usually straightforward. Calrod elements (the coiled elements) are simple resistive heating elements.
The elements used in glass cooktops are a little different. For one thing, the heating element is an open ribbon element set into a base material instead of a calrod element where the entire heating element is sheathed in insulation and metal.
Another big difference is glass cooktop elements is that they have a thermal limiter built into them.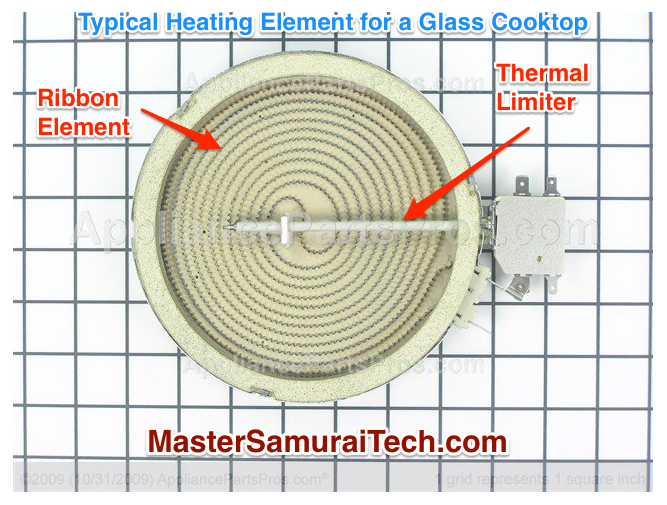 One thing to be aware of is how that thermal limiter works because, if you don't, you could end up misdiagnosing a "problem" that doesn't really exist. This video explains how these glass cooktop elements work and how to troubleshoot the element and infinite switch.