So thanks again to everyone who gave good responses to this post. I took your advice and decided to wait it out (hoping it was actually fixed) keeping an eye on it so I could save the stuff inside if the fan seized again. Two nights ago I heard some grinding, and last night I stopped hearing the fan at all. Luckily I moved everything in the fridge while it was still cold.
As suggested, I left everything plugged in and opened her up to take a look as to what was going on inside. Originally I was imaging a small piece of ice stuck in the blades, but it appears as you've suggested, there is an ice rink at the bottom of the fan with it stuck in the middle, and the entire drain is frozen. Here is the picture at this point. It's hard to see the ice, but the fan is embedded in it: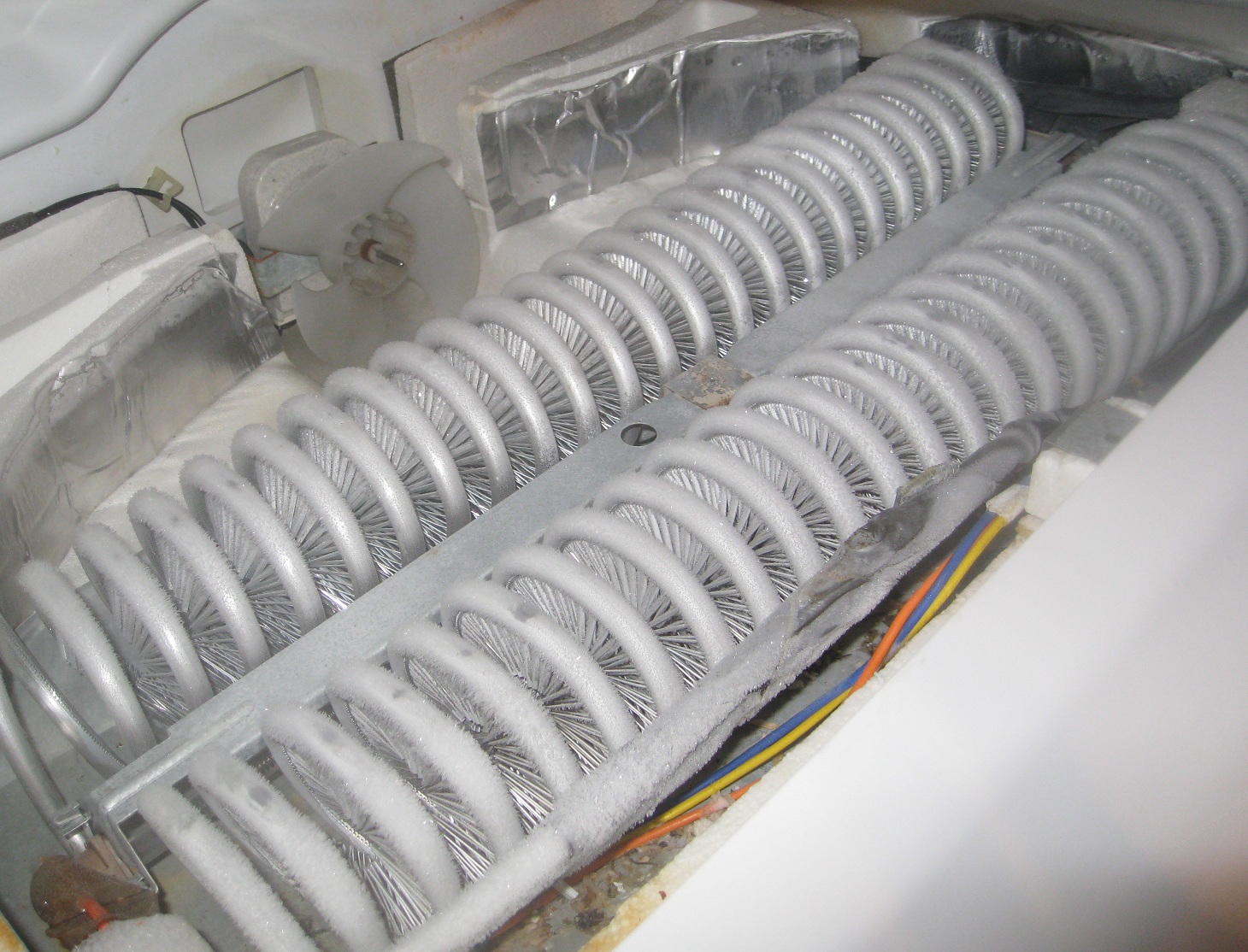 Sorry for the large size, but I figured you'd want a decent resolution to get a good view of the coil. My observation is a lot of frost evenly distributed over the coils. The missing frost up front on the top is from me removing the cover.
I was able to melt the ice by hitting it with a blow dryer. The ice melted at the top fairly quickly, but it took about 15 minutes of blowing for the drain melt allowing the water to flow down (at least we know the drain works?).
Does the picture and description help the diagnosis? What seems to be the problem, how can I confirm, and what parts would I need to fix it? Keep in mind I'm by no means a fridge expert (this fix was my first time opening one up), so pointing out what something is and does would be important (although I've already learned a lot more than I knew)

Cactus Bob suggested turning on the defrost timer, but I'm not exactly sure how to do that. Also, what does that actually do, and how would I test to see if it's working? I'm guessing these are the parts we will need to test? http://www.repaircli...ing-PDS18SBMRBS
Thanks a ton!