Check out our online tech training courses at Master Samurai Tech…

FAQs | Repair Videos | Academy | Newsletter | Podcast | Contact
Stay connected with us...
Announcements

On-demand appliance repair training videos for Professional Appliantologist members Over 30 hours (and growing!) of original, high quality appliance training webinars developed and given by yours truly are at your fingertips, on topics you won't find anywhere else. Fill in those knowledge gaps, strengthen those areas of uncertainty, and boost your skills. Watch on mobile or desktop at your convenience whenever, wherever.  Ultra Short Primer on Basic Electricity, Circuits, Ohm's Law, and Schematic Reading (Length: 1:04:48) Basic Refrigerator Troubleshooting (Length: 1:10:45) Schematic Reading Workshop, 10/2015 (Length 1:19:08) Troubleshooting Strategies for Computer-Controlled Appliances (Length: 48:34) Semiconductors and PN Junctions (Length: 1:04:37) Appliance Temperature Sensing Devices & Technology (Length: 1:27:33) Voltage Measurements, Meters, Ghost Voltages, and Triac-controlled Neutrals (Length: 1:29:32) Troubleshooting with Tech Sheets, Part 1, 4/2016 (Length: 1:09:26) Troubleshooting with Tech Sheets, Part 2, 4/2016 (Length: 1:21:11) Tech Sheet Review, 4/9/2016: Bosch Speed Cooker, Amana Refrigerator, GE Glass Cooktop Range (Length: 1:22:58) Pulse Width Modulated (PWM) Switches used in Samsung Switched Mode Power Supplies (SMPS) (Length: 27:07) PWM Computer Cooling Fan in a Whirlpool Refrigerator (Length: 14:53) Understanding AC Split-phase Household Power Supplies (Length: 52:41) Troubleshooting a Samsung Electric Dryer without Disassembly using Live Tests and the Schematic (Length: 22:47) Troubleshooting a Bosch Dishwasher No-Heat Problem using the Schematic and Live Tests (Length: 15:38) Linear Motors and Linear Compressors (Length: 55:54) Bi-directional PSC Drive Motor Systems in Whirlpool VM Washers (Length: 56:52) Appliance Service Call Structure and Troubleshooting Strategies (Length: 1:00:16) The Ten Step Troubleshooting Tango and Workshop Exercises (Length: 1:35:39) Troubleshooting Ten-Step Tango Advanced Workshop (Length: 1:32:06) Ten-Step Tango Troubleshooting Workshop: Refrigerators (Length: 1:35:57) Whirlpool Duet Washer Schematic Analysis & Whirlpool Dryer Moisture Sensor System (Length: 1:03:04) Neutral Vs. Ground, Inverter Microwave, Digital Communications, Loading Down in DC loads, and more! (Length: 1:14:45) Gas Oven Service Call After a Parts Changing Monkey (Length: 36:04) AFCI and GFCI Circuit Protection Technology (Length: 41:26) Troubleshooting Samsung Refrigerators and more (Length: 1:29:58) 3-way Valves and Dual Evaporator Refrigerators (Length: 1:15:45) Split-Phase Compressors and PTC Start Devices (Length: 1:11:57) Gas Dryer Ignition Systems (Length: 53:50) Refrigerator Sealed System Thermodynamics, Part 1 (Length: 43:07) Refrigerator Sealed System Thermodynamics, Part 2 (Length: 1:09:09) Refrigerator Sealed System Thermodynamics, Part 3 (Length: 1:11:56) Refrigerator Sealed System Thermodynamics, Part 4 (Length: 37:45) Refrigerator Sealed System Thermodynamics, Part 5 (Length: 16:35) To access these webinars and all the other info-goodies here at Appliantology, become a Professional Appliantologist today. If you need cost-effective, time-flexible, state-of-the-art appliance technical training, check out the Master Samurai Tech Academy.

In the first part of the webinar, we'll discuss some industry news, hot off the presses! After that, we'll give a brief 30 minute tour of the many valuable features that make Appliantology such a powerful information tool for your business.  
entries
2
comments
22
views
872
About this blog
Insight into my strange path into the world of appliances.
Entries in this blog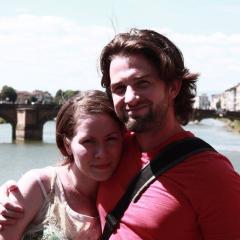 Hello, everyone. I thought I would take this opportunity to introduce myself and tell you how I got started with appliances.
It all started back in late June 2014. My dad picked up a washer and dryer set on the side of the road and brought them home. I was renting from my parents at the time on the same property, so we shared a lot of projects. He was able to get both working with minimal effort and he asked me to try to sell them on craigslist. My first thought was $100 a piece seemed fair. Needless to say, I had a huge response at that price and both were sold later that day. The next day my dad bought a dryer at a garage sale and I sold it for $120 that night. That's when I knew we were on to something. 
I started searching the web for pointers on how to go about doing this more proficiently and that is when I came across the recraigslist blog. I immediately felt that Ryan was very on point with his strategies and decided to read pretty much everything he had written in the following days. I started hawking craigslist for deals and started trying to get my hands on free stuff and next to free stuff (money was tight) while planning to reinvest into more/better inventory as soon as possible. Before I knew it I had over 20 appliances mostly non-working and decided to take over a portion of the pole barn for used appliances. My dad was my first technician. He has a mechanical background, having grown up on a farm figuring things out on the fly is part of his DNA. Basic mechanical repairs come naturally to him, and I was so busy with everything else, having him for this was key in getting things off the ground. 
In that last week of June I was able to sell 6 Appliances and profit $650 dollars on $1,220 Sales! I felt like I had finally found my niche. My wife and I had been praying for something to come allong to supplement my lagging flooring business. 3 months in she was able to quit her nanny job and become my helper on pickups and deliverys. It has been so enjoyable to have a job where my wife can be with me.
July was a whirlwind, I spent allot of time building inventory. I put in some crazy hours just to do what I had to to make everything happen. It seemed like I couldn't put in enough hours to satisfy the demand of the market. I decided to enter into a partnership with a good friend on all gas related appliances (since I didn't have access to this at my current location). This was a blessing as well. He was willing to put in a lot of the hours and allow me to leverage my time even further. All in all, we moved 44 appliances in July for $5,865 in sales and $3,405 in personal profit. Plus the fact that I had 30 appliances in my personal stable and 37 in the partnership now haha! The partnership was, however, recognized as shortsighted. It seemed like a good idea initially, and we both made money off it, but it was difficult to keep each deal equitable from an input standpoint. In the end, we decided to split up our inventory and operate alone. No regrets there. I gleaned some important wisdom.
August is when things really caught fire from a profitability standpoint. With many of my machines now having been acquired via trade in, my margins were much better. I also started listing my stuff for the most I thought the market would bear in order to slow down the sales enough to catch my breath. But.. they didn't slow!  We sold 54 appliances. This time for $6,125 profit on $8,797 sales in 170 hours. I was amazed that we actually did that.
Fast forward 2 years. We've put a lot of blood, sweat, and tears into it. Things are continuing on an upward trajectory. We've average 90 sales a month over the last 6 months and are trending toward a 100 per month average. I'm signing a new vendor agreement this afternoon for what will be my 3rd significant property management account (150 properties and they have no regular appliance service). I'm at the point where I'm trying hard not to get ahead of myself in imagining where things could go long term. We currently have 7 part-time contributors to the operation. I'm currently looking for a better location (5k sq ft junky warehouse currently) and to hire/create a full-time in-house service tech/delivery guy, in order to free up more time to work on logistics (website, storage space, storefront??)
I thought joining you guys on here would be a wise decision, mainly to help with ideas going forward. I feel I've already gotten my money's worth by adding the forums to my nightly reading routine. I completed two fridge repairs this week on the first visit in a timely manner, that I would have previously stumbled through and likely needed a 2nd trip for. I'm excited to be adding the expertise this site has to offer. Thanks for your time!
Michael~