A Short, Sweet Video Tutorial on How to Troubleshoot a Samsung with Minimal Disassembly
---
Knowing how to properly use a schematic for your troubleshooting is key to saving money and time. In this short presentation, the Samurai shows performing circuit analysis to identify the most useful, but also the most convenient tests to quickly zero in on the problem. Topics covered include:
- reading schematic diagrams
- strategic selection of your reference voltage 
- doing live testing (appliance plugged in and running) vs. Ohms testing
- using a loading meter to test AC line voltages
- troubleshooting from the control board to eliminate unnecessary disassembly
Want to watch the full video? Click below -- only available to premium tech members.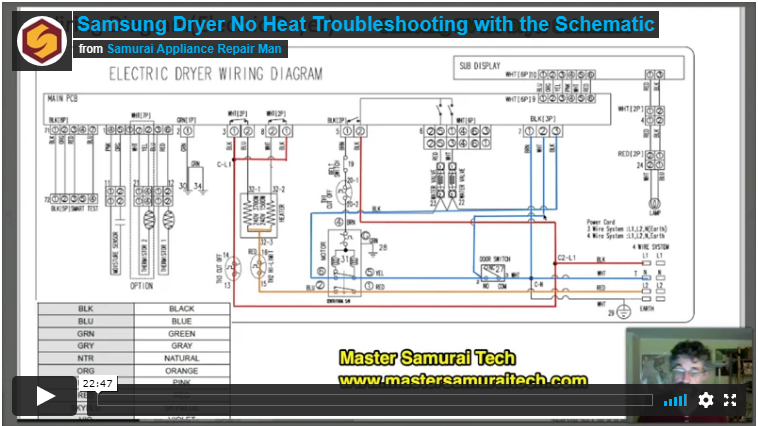 2