A Short, Practical Guide to Circuits and AC Power
---
Electricity and circuits are at the core of what we do as techs. You've got to have a solid understanding of these in order to do any meaningful troubleshooting. So that's exactly what we cover in this excerpt from one of our many technical training webinar recordings. Give it a watch and build yourself a solid foundation!
This video is an excerpt from a longer Master Samurai Tech webinar and is free for anyone to watch. In the full webinar, we covered topics such as:
Neutral vs. Ground in AC circuits
Deciphering some fuzzy instructions in a service bulletin for a Whirlpool inverter microwave where we had to figure out how to test the digital data input to the inverter.
Digital data communications in appliances using a Samsung dishwasher as an example.
Loading down in DC loads, the troubleshooting technique we would use to test for this, and why loading down is not an issue affecting AC loads. AC loads and switches have their own special way of failing that we as techs need to be aware of: failing under load.
We talked about why we don't trust ohms testing for AC loads and switches.
Finally, we talked about how a high resistance connection (less than 5 ohms!) at a thermostat in an electric dryer can cause long dry times by robbing wattage from the heating element. We used Ohm's Law to show how this happens.
Want to watch the full webinar recording? Click below -- viewable only by premium members.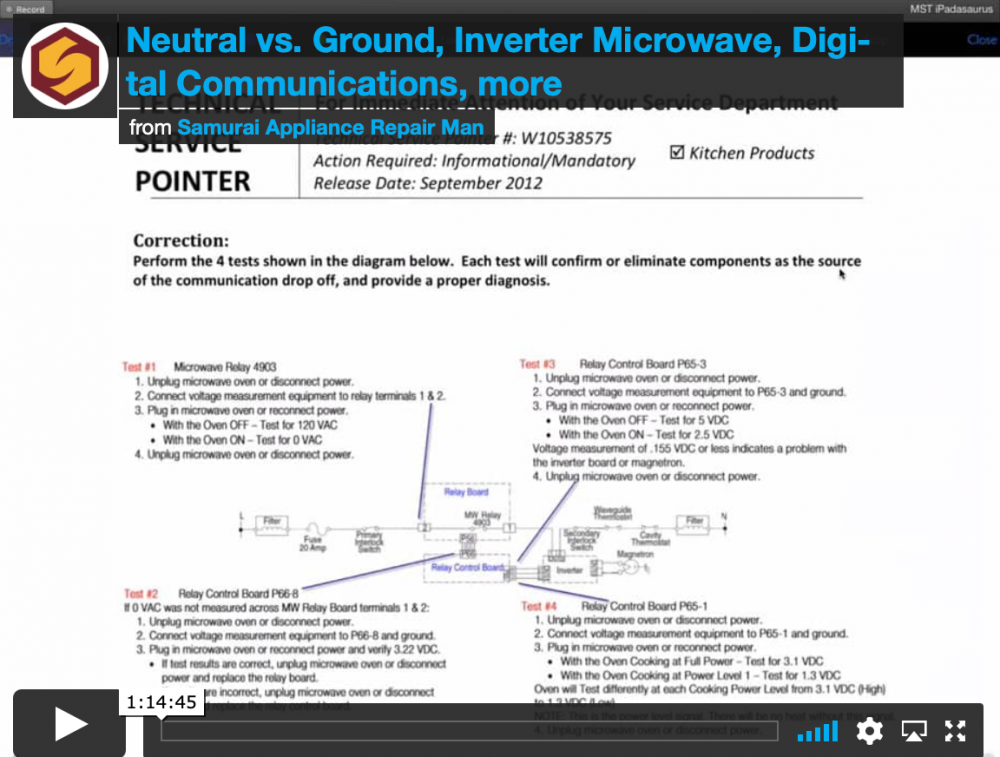 2