Control Board Troubleshooting: Identifying EEPs for Convenient Testing
---
We had a great webinar this past Sunday all about troubleshooting a Thermador wall oven with a cooling fan that wouldn't run. Lots of vital tech know-how covered in this one, like how to structure your troubleshooting flow, identify loads and switches on schematics, and perform useful and meaningful tests that will lead you to the correct solution.
In this short excerpt from the recording of that webinar, we talk about using the schematic to identify EEPs for your testing -- no unnecessary disassembly for smart techs!
Want to watch the full webinar, which dives into every aspect of troubleshooting this problem in detail? Click below -- viewable only by premium members.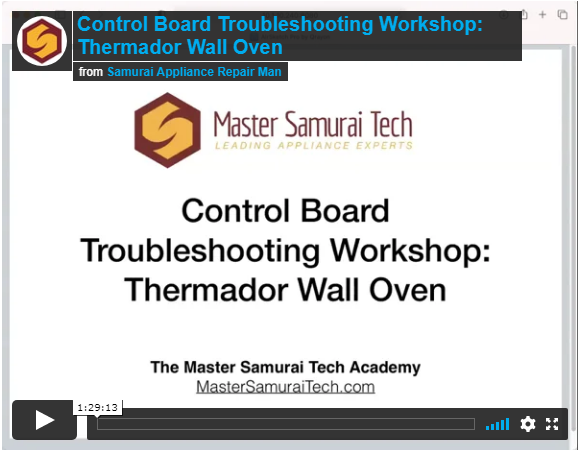 1