How to determine if the transmission is bad in a Kenmore-Frigidaire top loading washer
Entry posted by Samurai Appliance Repair Man ·
2,373 views
This machine could be a stand-alone washer or part of a stack unit, doesn't matter 'cuz it's the same washer. If it has a Kenmore label on it, the model number prefix will be 417.
A common symptom of a bad transmission is that it won't agitate. Still spins and drains, motor runs, the agitator just won't move during the agitate cycle.
Grand Master kdog gives us the Quick n Dirty™ for checking the transmssion:
Remove the front panel and watch while it agitates - is the belt turning the transmission pulley ? If so, remove agitator and see if shaft is rotating - if not, transmission is bad.
And if the transmission turns out the be bad, here's your shopping list (click the pictures to buy 'em):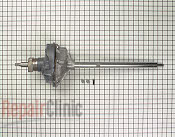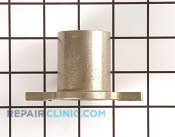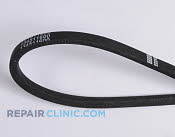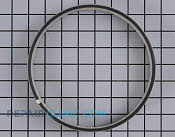 Source: Kenmore Stacked W/D 417.97822701 Washer won't agitate.
1