Using an Airflow Meter to Check Your Dryer Vent for Safety and Efficiency
Entry posted by Samurai Appliance Repair Man ·
11,353 views
In this journey into appliance repair enlightenment, Samurai Appliance Repair Man shows you how to use an airflow meter to analytically test the back pressure on a dryer vent for safety and efficiency. Looks can be deceiving, as this video shows, and even a short simple dryer vent that appears to be ideal can have airflow problems. So it's always wise to use a meter to actually measure the back pressure.
Here's the air flow tester I used in the video ==> http://www.repairclinic.com/PartDetail/Tester/W10106710/1447456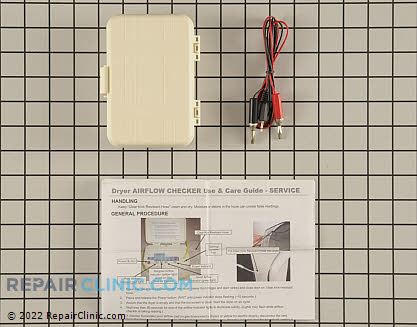 To learn more about your dryer or to order parts, click here.
2