Entry posted by Samurai Appliance Repair Man ·
4,511 views
I went to remove a wall oven today and ran into a little problem. Can you find it?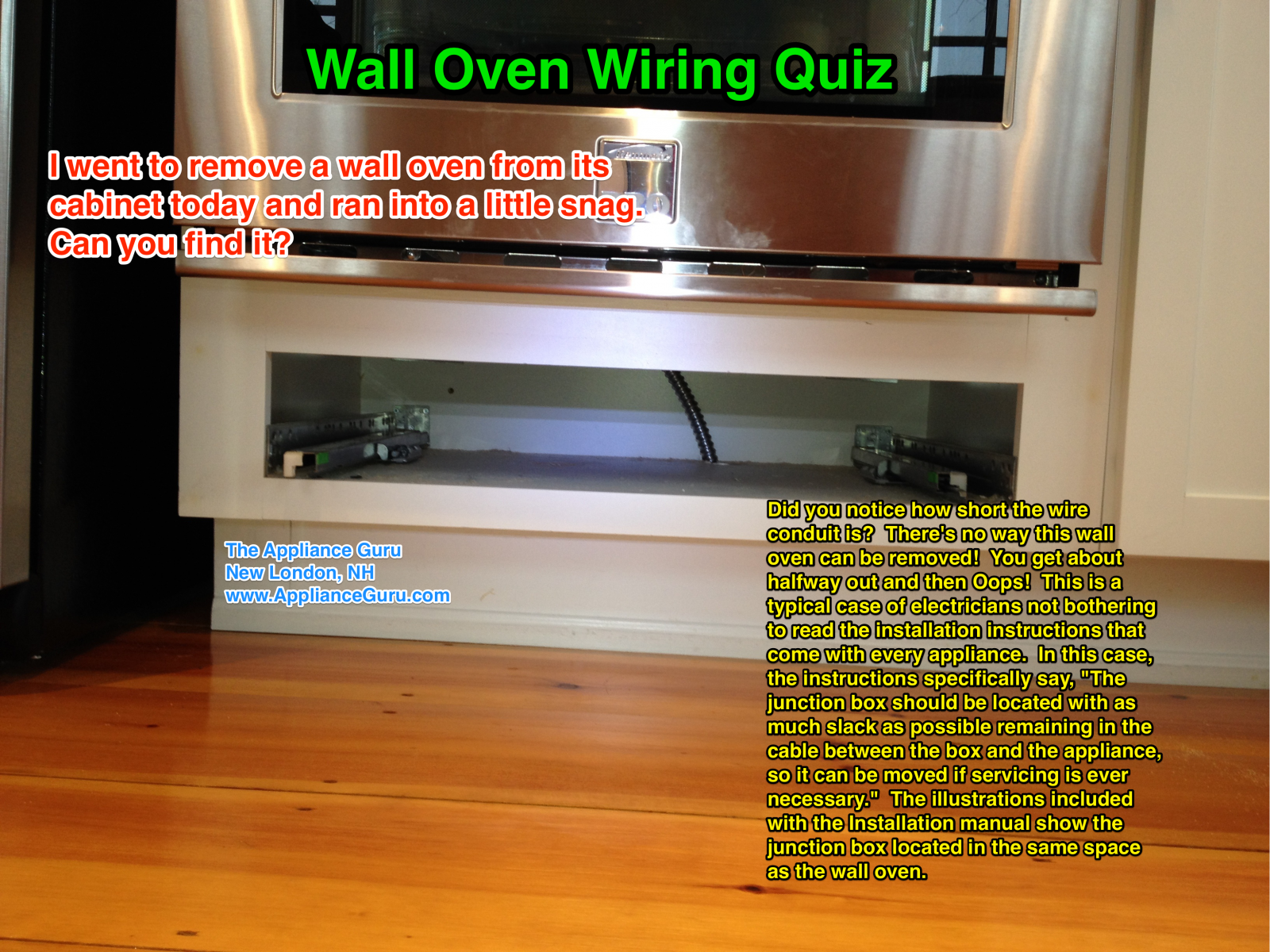 I run into this kind of problem all the time up here in the backwoods of New Hampster. It's an endemic problem with electricians and handymen not bothering to read the installation instructions. For the record, this installation fail was done by a licensed electrician. Kind of a wake up call for the whole licensing racket, isn't it? Having a "licensed" electrician is still no guarantee that he knows what in the hell he is doing or is capable of reading simple installation instructions.
In case you're interested, you can read the manufacturer's installation instructions yourself here: http://manuals.frigidaire.com/prodinfo_pdf/Lassomption/318206002.pdf
BTW, those specs are typical for all manufacturers.
Bottom Line with any wall oven installation: You need to have enough slack in the power wire conduit to be able to remove the wall oven from its compartment.
7