The Alliance of Appliantology!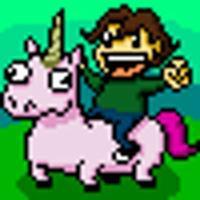 Entry posted by Smashycomman ·
2,838 views
LONG AGO IN A DISTANT LAND..
The people were happy. They had not a care in the world. They thought their beloved appliances would always behave. They woke up in the morning to the quiet hum of refrigerators, keeping their daily meals nice and fresh. They used washers and dryers to clean clothes to pristine condition. They used the microwaves to heat their food quickly and efficiently. They thought the appliances would always be there for them, always making their lives easier.
.....They thought wrong.
Suddenly, one day, as if from nowhere, the appliances attacked!
The Washer began spewing water all over their beautiful laundry rooms:
The Dryer began spitting fire and smoke everywhere:
Microwaves took to the skies, shocking the citizens in horrible flocks:
Fridges stopped cooling the food, turning it into gookus, and then spewed noxious odors into everyone's faces:
"OH THE HUMANITY! IS THERE NO ONE TO SAVE US?! IS THERE NO ONE WITH THE SKILL TO STOP THESE EVIL MACHINES?!", the citizens cried!
Have no fear, good people! Your heroes are here!
Introducing....
The Alliance of Appliantology
"Fighting atrocious appliances with aptitude!"
This Troop of Techs scour the land, searching for any disobedient appliance, doing battle with them, and turning them back into the good machines they were made to be!
First up, we have the Appliance Technician himself, Walter:
Walter is a monkey. His weapon is a katana, mixed with a flashlight. Good for slashing and scaring off those appliance monsters who are afraid of the light.
Next is Weswayne, or just Wayne:
Wayne is a seahorse, wielding a screwdriver-shooting crossbow. Nothing wrong with a ranged weapon!
Here's Scottthewolf, or more appropriately, Scott the Lion:
Scott is smartly using meter leads, one of a tech's most powerful tools, he's using them as axes, but I guess that gets the job done!
Here's some guy named Smashycomman, or just Smashy if you're confused on what a "comman" is:
He uses a giant screwdriver as a warhammer. There's a better use for that, kid!
Don't forget about DanInKansas, or maybe just Dan:
Dan is a beaver, who uses a shield and spear with pliers on the end. Stick 'em with the pokey end!
Last, but certainly not least, is our very own DurhamAppliance, who's gonna go by the very serious name of Durham:
Durham is the highest-ranking member of the group so far. Yes, he's a pink unicorn, but don't let that make you think he won't smack yer teeth out with his mages' staff.
Our citizens are saved! With their incredible knowledge of the inner-workings of these dastardly monsters, the Alliance of Appliantology takes them down one-by-one, turning them back into the hard-working and wonderful machines they should be. The citizens are very thankful! The day is saved!
Ok, so, I decided to do this after making a "What animal would you be?" thread on the 40-watt club sub-forum. What started as just a dumb question got me thinking about how fun it would be to actually draw these guys as these animals... then one thing lead to another and here we are. This took about 2 months or so. Having a kid makes it so you really don't have much time anymore! Anyway, hope you guys like it!
7