Sub Zero freezer side hot gas loop freon leak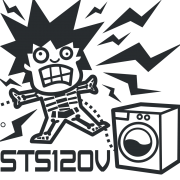 Entry posted by AlboGator ·
1,445 views
I've run into a few of these over the years from multiple model numbers and would like to share what I've found with the rest of you guys so hopefully you don't have to learn the hard way. Symptom is that the freezer will not get cold and they may tell you about a hiss even. You get there and put your gauges on it and find it's drawing a suction on the process tube. So after pressure testing the system you find there's a leak in the hot gas loop.
Well here's where it turns into a mess. That hole in the gas line is allowing water to get into the sealed system and you'll never get it out. The only solution is a total sealed system replacement and a really good flush out of the remaining lines using either rx11 or some sort of refrigeration system flush to flush both the condenser and the mullion heater lines to get everything out, followed by nitrogen to flush out the flush.
Here's the last one I ran into, somewhat start to finish along with follow up pictures of the evaporator and compressor cut open to reveal the water that gets sucked into the system and what the water will do to the internals of the compressor. Some are just pictures of brazes. Sometimes I'll take a pic of the backside to look at them, sometimes I think they're pretty, and sometimes I'll just document it to look at 10 years from now. Anyway I left the album raw, meaning if I took a pic that wasn't fuzzy I put it in the album. This job took me 5 1/2 hours to finish and I did it in place not removing the refrigerator from the cabinet. 
3