Faking a fan feedback signal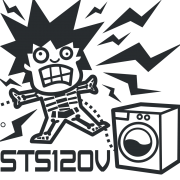 Entry posted by AlboGator ·
1,407 views
I had a Samsung fdbm refrigerator where the week before christmas I got a no cool complaint. Checking the part, it had to be shipped in. It arrived that Friday, and of course it was the wrong evap cover. I devised a plan, but thankfully didn't have to use it. In the end I was able to swap the fan motors and use the existing evap cover but just for fun I garaged a proof of concept using a simple voltage divider circuit. 
What it does is take the I put to the fan, and divides it into a lower voltage to tap into and feed back. The output voltage is dependent on the input voltage. It took a bit of playing with to get it right, but it would have worked. 
This was the only time I've seen this happen btw.