How to Maximize Service Call Profits and Minimize Wasted Time
---
In this webinar recording for the ages, the Samurai explains everything you need to know to run a successful service call, minimizing return trips and maximizing profits. He covers the steps you need to take before the call and how you need to think while on the call. All of this information is neatly and concisely presented as The Samurai System for Service Call Excellence -- a must-know for any tech who wants to make the most money for the least headache.
The topics covered include:
Developing a System for ensuring accurate problem diagnoses on the first trip
Common model number mistakes
How to avoid looking like a dummy in front of the customer
Walking into the service call with a troubleshooting game plan already in mind
Selecting strategic troubleshooting locations to eliminate unnecessary disassembly
Understanding explicit and implicit specifications and how to use them to effectively troubleshoot
Recognizing when specifications are omitted
Analytical and non-analytical troubleshooting techniques vs. playing Lotto 
Formulating clear and concise Problem Statements from customer descriptions and using that Problem Statement to direct your troubleshooting
War-gaming the Problem Statement on the schematic to identify the Load of Interest (LOI) 
Handling situations where multiple boards are involved with no specifications 
Why we don't rely on ohms or volts to test AC circuits 
This webinar recording is available to premium tech members only. Not a premium tech member? You can click here to become one today!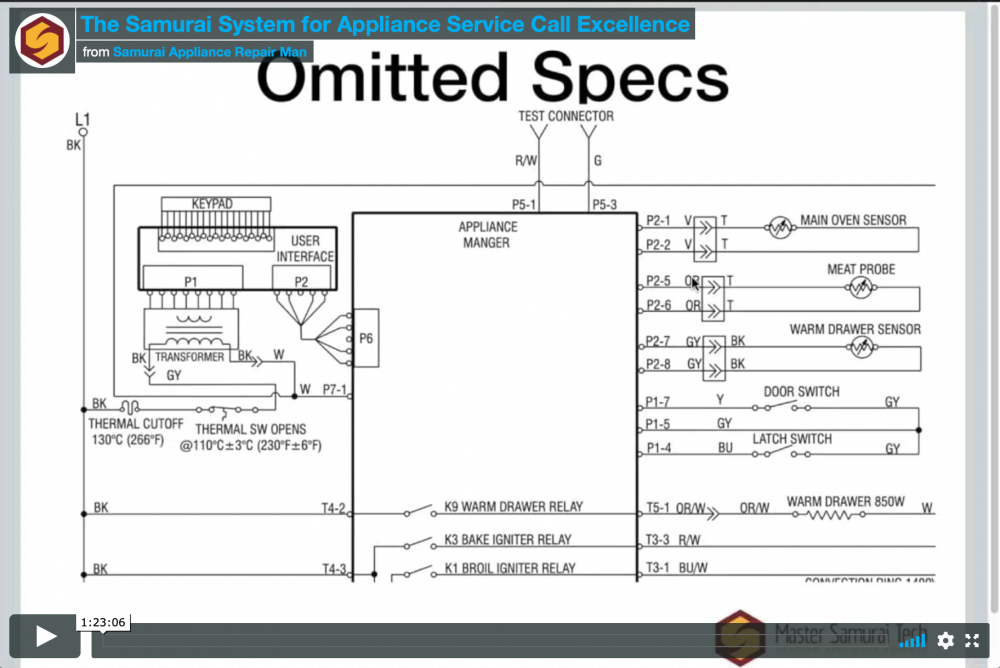 1