Tech Memberships at Appliantology
Entry posted by Samurai Appliance Repair Man ·
1,678 views
We offer 4 different ways for professional appliance techs to participate in the Appliantology tech community. Three of the memberships are premium, and one is limited. The features and benefits of each option are summarized in the table below: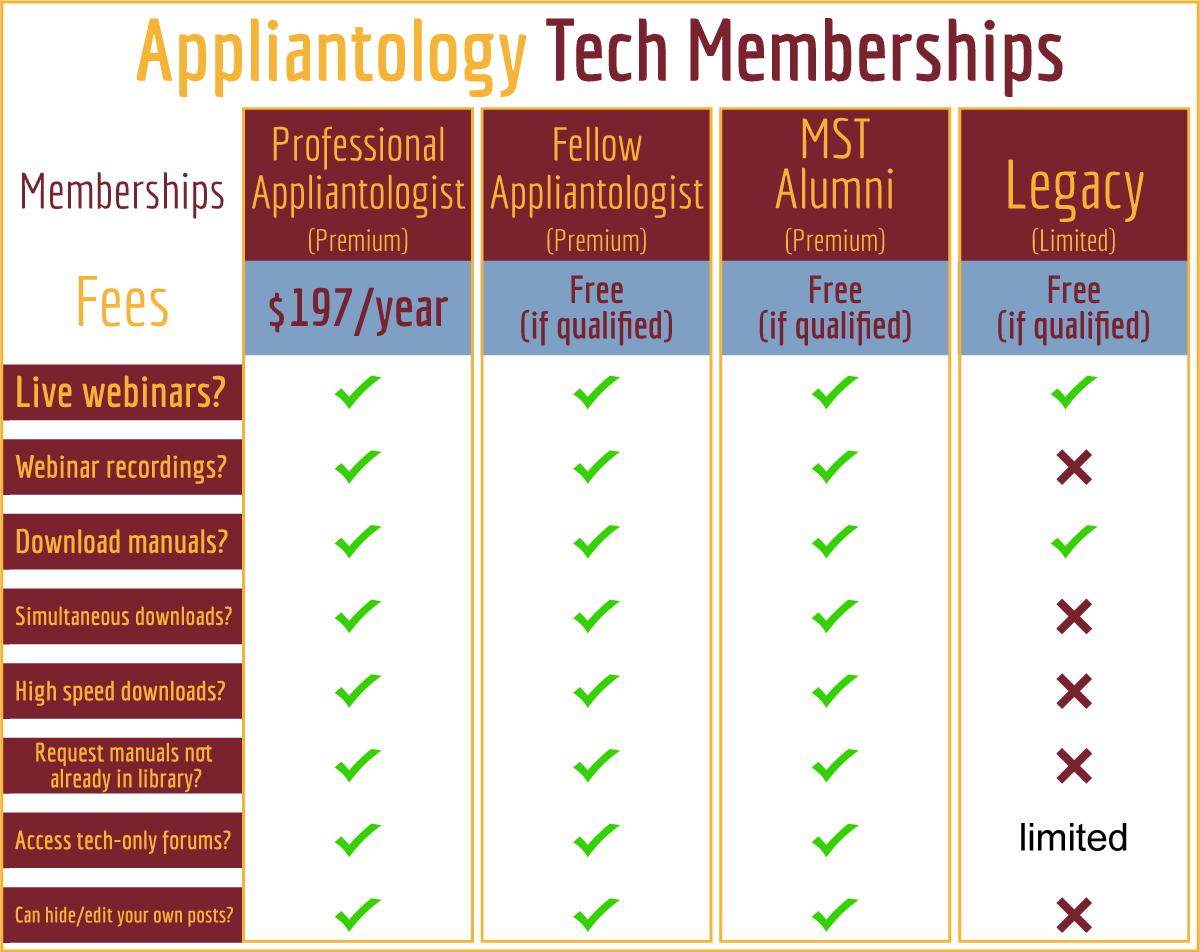 Click the links below for details:
1. Professional Appliantologist: the easy, instant premium membership for less than $4 per week.
2. Fellow Appliantologist: this free premium membership is earned by being an active participant in the Appliantology brotherhood.
3. MST Alumni: this free premium membership is earned by getting certified in the Fundamentals of Appliance Repair course. 
4. Legacy Tech: this free limited membership is for professional techs who want to check out the Appliantology community and hopefully like what they see enough to either earn or purchase a premium membership.