Sharpen your Schematic Analysis Skills for the New Year
---
How do you use a schematic to analyze a circuit, and how do you then apply that knowledge to a real-world troubleshoot?
That's the question we answer in this Schematic Workshop webinar! We start off by working through the most interesting parts of this dryer circuit, and then we move on to several more schematic exercises. You can watch an excerpt of the full webinar below:
Want to see the rest of the troubleshoot? Click below to watch the full recording and step up your troubleshooting game -- available only to premium tech members.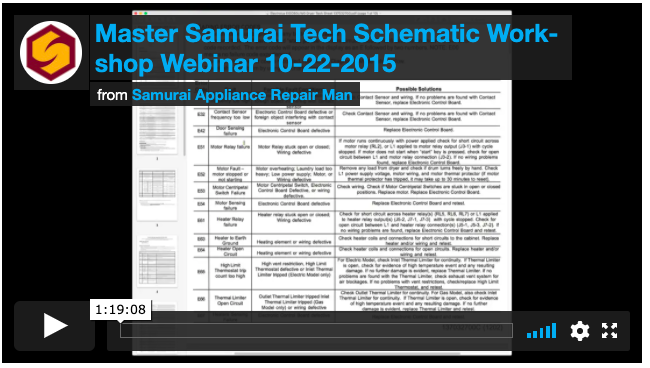 1