[Video] Step-by-Step Troubleshooting Guide for a Samsung Electric Dryer
---
In this recording from a recent live technical training webinar, we walked through the whole thought flow for troubleshooting this Samsung dryer that always runs when the door is closed. There's no guesswork or monkey-jabbing here -- strictly analytical and accurate diagnostic techniques that bring us ever closer to the solution.
Here's a short excerpt to show you what we're on about:
Want to troubleshoot like a real tech? Click the video below to see how. Viewable only by premium members.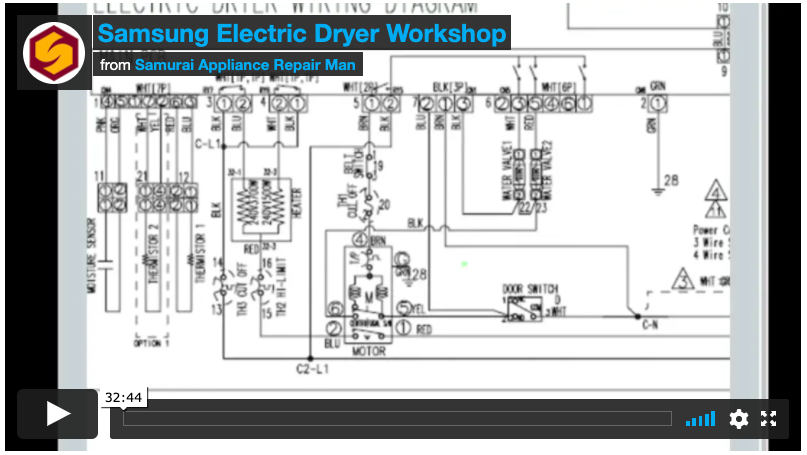 1