Learn How to Identify the Three Kinds of Dryer Thermal Controls
---
This past Sunday, we gave a webinar covering everything you need to know about thermal controls in dryers and the underlying technologies behind them. The full recording dives into all the details of identifying, understanding, and troubleshooting these ubiquitous devices.
In this short clip, we'll introduce you to the three technologies and show how different manufacturers give them various (and sometimes confusing) names.
Want to watch the full webinar recording? Click below -- viewable only by premium members.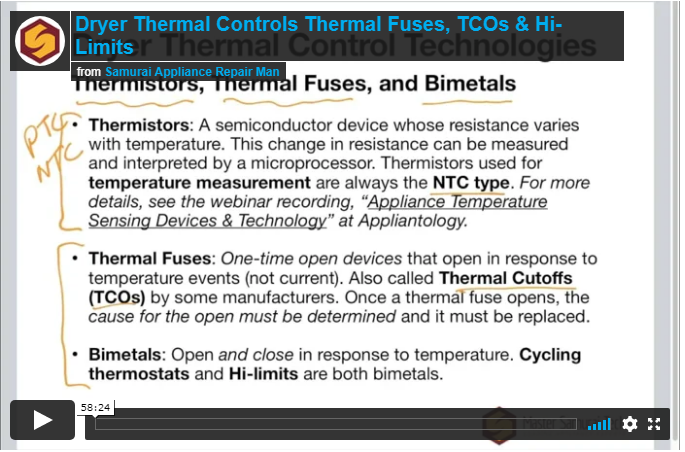 1