Testing for the Most Common Problem with Jazz Boards Using a Single Measurement
---
Jazz boards are a classic common-fail item in Whirlpool refrigerators, so important to know the right way to go about troubleshooting them. The good news is that they operate on the same principles that all control boards do, so if you know your basic electricity and troubleshooting principles, making big money off of these is a snap.
This is exactly the kind of stuff we teach in our Core Appliance Repair Training Course over at the Master Samurai Tech Academy. If you want a taste of that goodness now, you can watch the excerpt below, which covers topics such as:
The use of a loading meter
Loads with switched neutral and constant line voltage
Ghost voltage
The most powerful electrical measurement in your arsenal
...and more!
Want to watch the full webinar recording? Click below -- viewable only by premium members.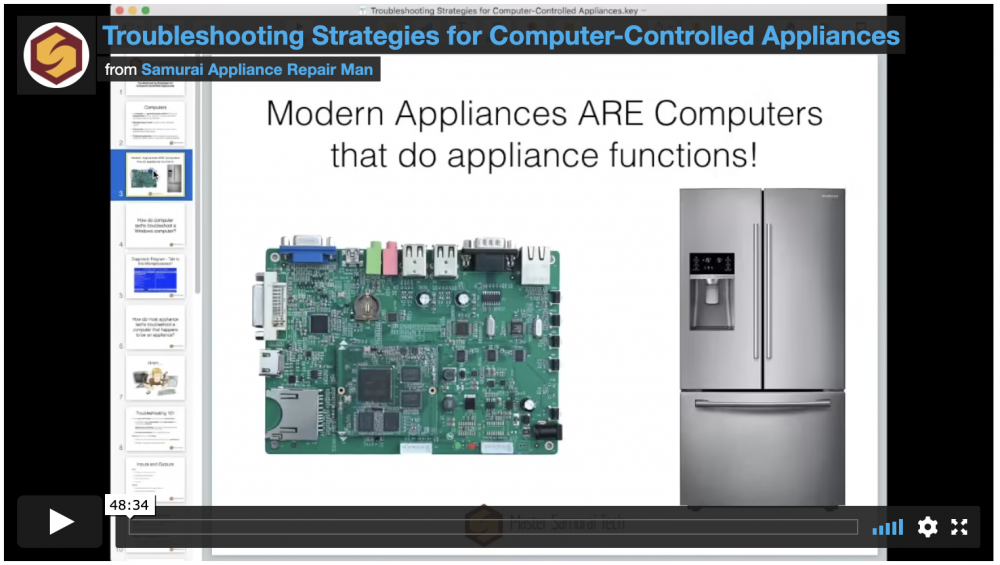 4