How to Read Timing Charts with the Timer Chart Cha-Cha
---
Ever looked at a timing chart and been mystified by how to decipher it? Or maybe you're looking at the schematic, and you can't make heads or tails of which switch is supposed to be closed when during a cycle.
If timer charts have ever given you trouble, then this is the video for you. In less than 10 minutes, we'll show you how to read a timer chart, correlating it with the actual steps of the cycle, and then identifying how it relates to the state of the switches on the schematic. Give it a watch and learn something!
Want to watch the full webinar, with the rest of this troubleshoot and more examples of timer charts and how to read them? Click below -- viewable only by premium members.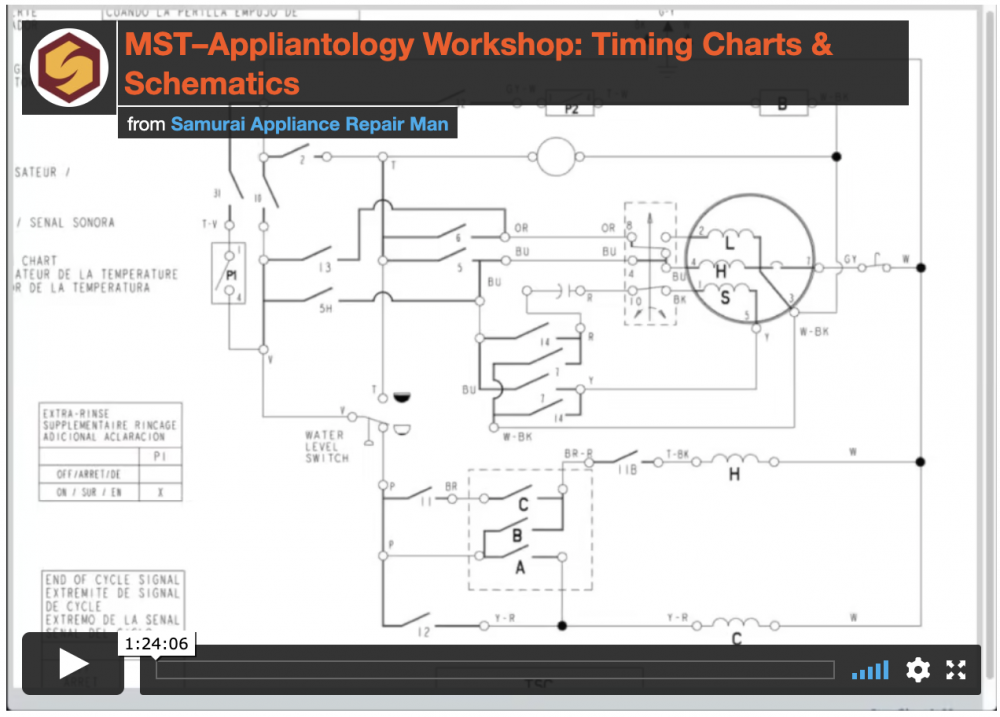 1