Samsung's in the news lately with exploding washers and tablet computers. So people may be wondering how reliable Samsung appliances are.  Here's a good article from the Yale Appliance blog comparing Samsung repair rates with industry averages. Yale Appliance and Lighting [website] is a large appliance dealer and service center in the Boston area. Yale completes over 20,000 service calls per year so I expect their results to be a good representation of reality. 
One comment that caught my eye, "Also, many technicians cannot fix the Korean brands for whatever reason. You may want to check that your dealer can service before you buy Samsung or LG."
You may be asking yourself why this is the case. This illustrates a huge problem in the appliance repair trade today: there is a critical shortage of skilled technicians who understand appliance technology (basic electricity and electronics, motors and motor control systems, microprocessor-based control systems, etc.) and know how to troubleshoot. As a result, many appliance servicers are really parts changers who do "troubleshooting" by pattern recognition: if this problem, replace that part. So if something merely looks different than what they're used to seeing, they're at a complete loss.
The reality is that electricity works the same way in Korea as it does everywhere else on Planet Earth and the Koreans are using the same technology as all the other manufacturers. But because the Koreans give more details in their service information (for example, showing circuit details of their control boards) parts changers freak out and think they're using space-age technology. 
The Koreans aren't going away. Samsung in particular is gaining US market share faster than any other manufacturer. For a service company to refuse to work on them or to not acquire the technical skills and competence needed to be an effective appliance technician today is a bad business decision and a recipe for low income or bankruptcy.  
Link to original article: http://blog.yaleappliance.com/are-samsung-appliances-reliable
Are Samsung Appliances Reliable? (Reviews)
I was watching the news last week and learning about Samsung's problems with phones exploding for no clear reason. Most new products have issues in my experience. The computer industry innocently calls them bugs.
Exploding products is a problem especially when you deliver them in your home. Gas ranges, dishwashers, and laundry can cause more damage than a phone.
So I wanted to answer the question: Are Samsung appliances reliable?
Measure of Reliability
Every year our service department completes over 20,000 service calls. Our formula is service calls divided by sales as a percentage of service within the first year. Then we compare brands and products as we have in various articles for a 12 month period.
We will compare Samsung's service rates to the industry in their major categories: Cooking (not including microwaves, because they do not break in any brand), laundry, dishwashers and French door refrigerators.
BTW, these numbers always change as they are measured on a 12-month rolling basis. Also, we have only sold Samsung for 18 months, so I do not know about the products manufactured before 2014.
Samsung Reliability Numbers October 2015-October 2016
Laundry
Front Load Washers: 13 Serviced / 130 sold - 10%

Top Load Washers: 0 Serviced / 35 sold - 0%

Dryers: 10 Serviced / 92 sold - 10.4%
Industry average is just over 11%, so Samsung is slightly better. There have been 21 cases of the top load breaking apart due to the rod unfastening. However, 21 out of millions sold since 2011 throughout the country seems relatively small. However, this could be a concern.
Read Most Reliable Washers to compare against other brands
Dishwashers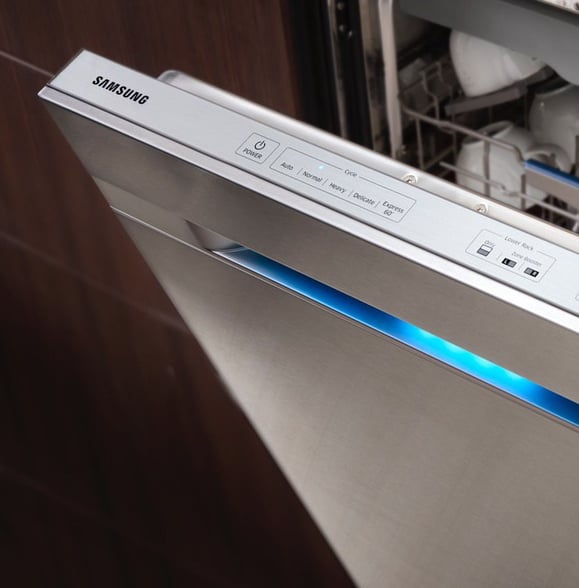 Dishwashers: 4 Serviced / 107 Sold - 3.7%
The average for all dishwashers is about 10.9%, so Samsung is more reliable.
Read Most Reliable Dishwashers to compare against other brands
Gas Cooking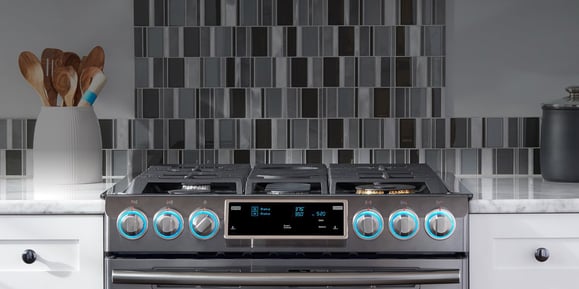 Gas Cooking: 13 Serviced / 178 Sold - 7.3%
Samsung is serviced about half the average of about 14% in gas ranges.
Read Most Reliable Gas Ranges to compare against other brands
French Door Refrigeration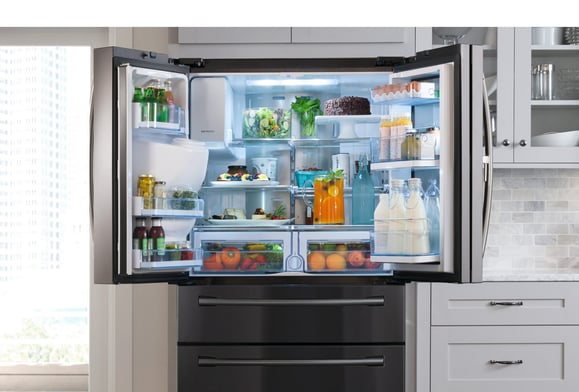 French Door Refrigerators: 71 Serviced / 425 sold - 16.7%
Refrigerators have service rates of 20% or more. Icemakers are the number one service call at Yale. Sending a frozen cube through a cool refrigerator dispenser will cause leaks over time.
16.7% is not great, but still better than the total.
Read Most Reliable French Doors to compare against other brands
Should You Buy a Samsung Appliance?
People ask me about what to buy all the time on this blog. I always say the same thing. I like what does not break because we have to fix broken appliances.
But I will answer the question on Samsung more directly.
The product seems reliable as the numbers show.
When there are problems, their logistics of parts and technical support are not as easy as a Frigidaire or Bosch. Also, many technicians cannot fix the Korean brands for whatever reason. You may want to check that your dealer can service before you buy Samsung or LG.
However, the product seems to be designed incredibly well. The new induction with the blue LED "flame" is creative, as are the designs of the French doors and front load laundry.
A company who has battled Apple successfully over the years (until recently) cannot be underestimated especially in a staid industry like appliances.
Additional Resources
Looking for answers before you buy major appliances? Get the Yale Appliance Buying Guide with detailed profiles of the major brands plus answers to the 10 most asked questions. Well over 185,000 people have read a Yale Guide.

Related Articles