Want to Learn How to Troubleshoot Like a Pro? Watch This.
---
We talk a lot here at Appliantology about always consulting the schematic as the first step of your troubleshooting. But how exactly do you do that?
That's where the Troubleshooting Ten Step Tango comes in! Watch the clip below where the Samurai demonstrates how to use this reliable, universally applicable troubleshooting framework to troubleshoot a real-world refrigerator scenario.
Want to watch the full webinar recording and learn how to use the schematic and the Ten Step Tango to nail the problem every time? Click below -- viewable only by premium members of Appliantology. And check out the full list of webinar recordings here.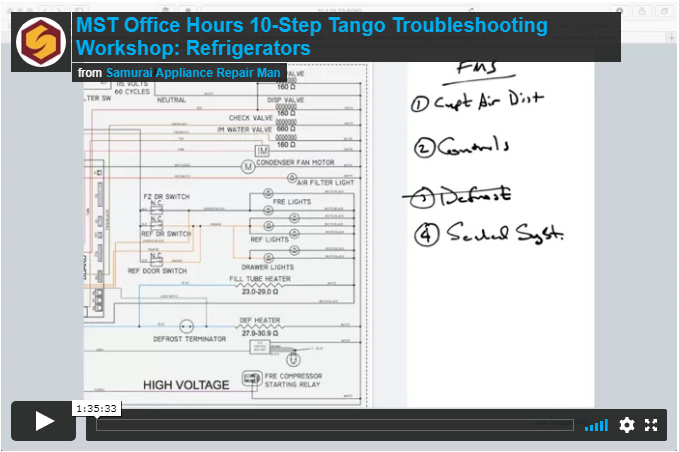 2