Diagnosing Temperature Problems in Computer-Controlled Refrigerators -- Including Samsung!
---
Special guest presenter Mark Williams will show you how easy it is to diagnose temperature problems in the newer electronically-controlled refrigerators and how to do it right the first time. 
We'll show you examples from Samsung, LG, GE, Whirlpool, and Electrolux. You'll see that they all work the same way. 
You'll also see how to accurately test thermistors from the computer control board and you'll learn the difference between resistance and voltage drop when it comes to testing thermistors. 
Topics covered include:
What is an NTC thermistor?
How to read a thermistor chart
How to test a thermistor using voltage drop and ohms
How to properly structure a refrigerator service call
Run through several case studies showing how to approach temperature control problems
...and more! 
This and our dozens of other technical training webinar recordings are only viewable by premium tech members at Appliantology.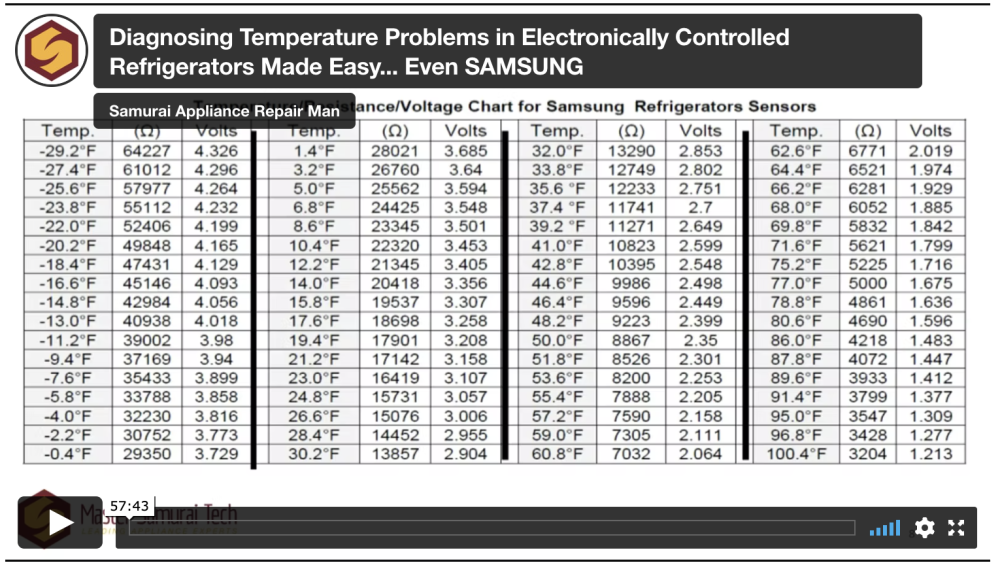 Want to watch this webinar and dozens others like it? Click here to become a premium tech member today.
1