How is this Miswired Dryer Still Able to Run?
---
In this short, easily-digestible technical workshop, we dive into some of the wacky things that can happen when a sloppy tech miswires a dryer terminal block. In fact, this dryer looks like it shouldn't be able to run -- the neutral wire isn't even connected! And yet it does run. How, you ask? That's exactly what you'll need to watch and find out.
This and our dozens of other technical training webinar recordings are only viewable by premium tech members at Appliantology.
Topics covered in this webinar include:
Neutral vs. ground
Terminal block wiring
3-wire cord configurations vs. 4-wire
Neutral-ground bonding straps
Using (you guessed it) LoZ voltage measurements in troubleshooting
...and more!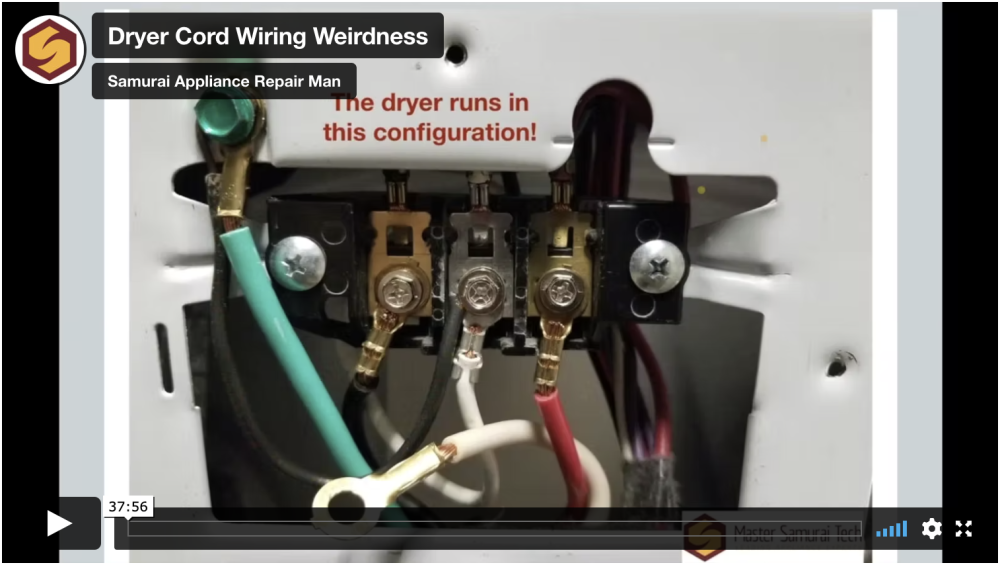 Want to watch this webinar and dozens others like it? Click here to become a premium tech member today.
1