Avoid These PCM Control Board Troubleshooting Mistakes by Using the Ten-Step Tango
---
A lot of techs lose their heads when it comes to control boards. This leads to the classic PCM behavior of "throw a part at it and hope it works." But isn't there a better way of troubleshooting computer-controlled appliances?
Of course there is. With a concrete and logical troubleshooting plan like the Ten-Step Tango, you can troubleshoot any appliance with a control board with confidence. In fact, in many ways, a control board being present makes it easier to do your troubleshooting.
How? That's exactly what we show in this latest webinar recording. Topics include:
Using the Ten Step Tango to structure every troubleshoot and avoid costly blunders
Identifying AC and DC loads and switches on a schematic
Identifying explicit, implicit, and omitted specs in documentation and performing your tests accordingly
Locating EEPs to make convenient tests with minimal disassembly
...and more!
This and our dozens of other technical training webinar recordings are only viewable by premium tech members at Appliantology.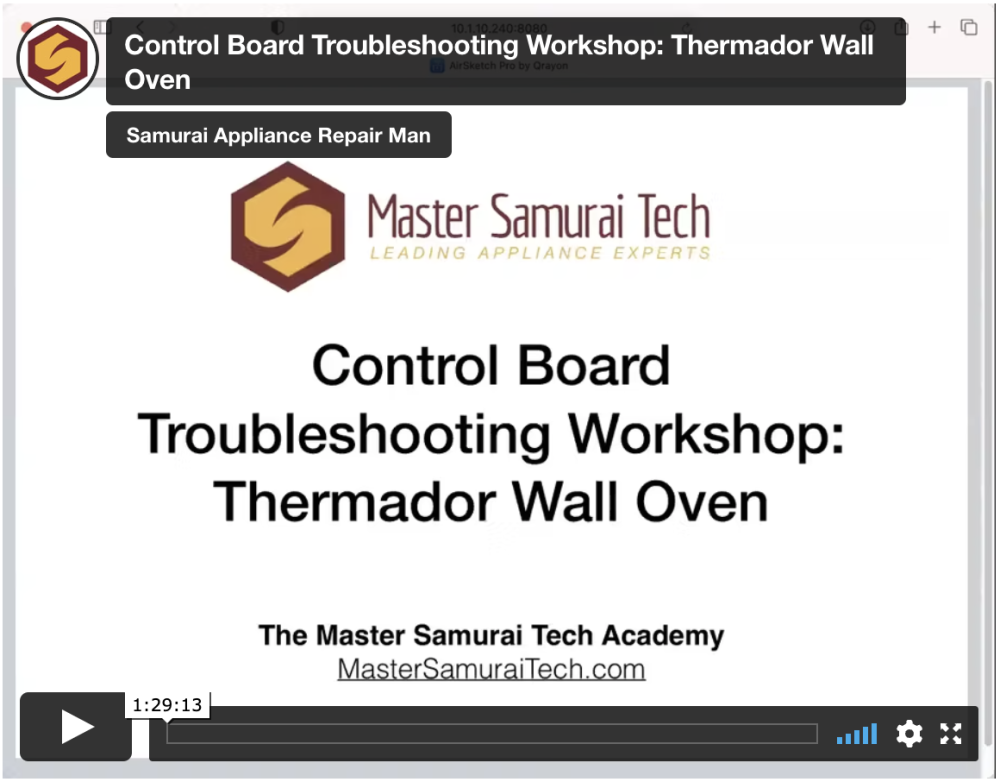 Want to watch this webinar and dozens others like it? Click here to become a premium tech member today.
1