Learn How to Troubleshoot an LG Gas Dryer Like a Real Tech
---
In this interactive webinar workshop, we explored an LG gas dryer issue that had stumped an Appliantology tech. We performed a forensic analysis on the troubleshoot to figure out how it could have been improved, and then we moved on to thoroughly examine the circuits and understand how they work. 
This and our dozens of other technical training webinar recordings are only viewable by premium tech members at Appliantology.
Topics covered include...
DC and AC loads
Computer-controlled gas ignition sequence 
Flame sensor operation and monitoring
Control board sensing lines, especially the all-important Neutral sense
Using EEPs to identify convenient testing locations at the control board without digging into the belly of the beast
Forming a clear troubleshooting strategy, identifying your load of interest (LOI) and the Ten Step Tango
Tracing schematic circuits
...and more!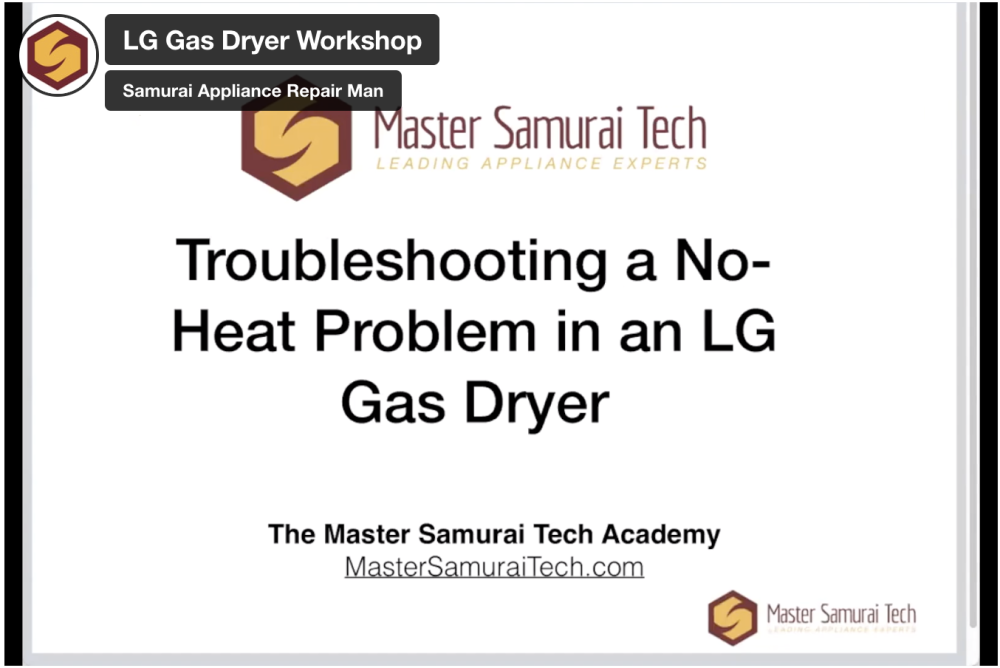 Want to watch this webinar and dozens others like it? Click here to become a premium tech member today.
1