Troubleshooting an LG Electric Wall Oven No-Heat Problem with the Ten-Step Tango™
---
What do you do when a seemingly simple problem stumps you? Well, it's times like that when it's essential to have a structured troubleshooting strategy like the Samurai's Ten-Step Tango.
What is the Ten-Step Tango and how do you use it? That's exactly what we're going to teach you all about in this webinar recording, using a real-life example from here at Appliantology: an LG electric wall oven that won't heat. Strange as it may seem for such a simple problem, most techs would troubleshoot this problem very inefficiently -- and some might even come to the wrong conclusion. Are you one of them? Watch and find out!
This and our dozens of other technical training webinar recordings are only viewable by premium tech members at Appliantology.
Topics covered in this workshop include:
Reading schematics
Understanding circuits
Identifying Loads of Interest (LOIs)
Analyzing a load's power supply
Dealing with dummy directions
Finding hard-to-spot EEPs and using them for testing
Doing all your troubleshooting with barely any disassembly
Using clever voltage tests instead of ohms tests that are less reliable and require more disassembly
Heating elements
Relays
... and more!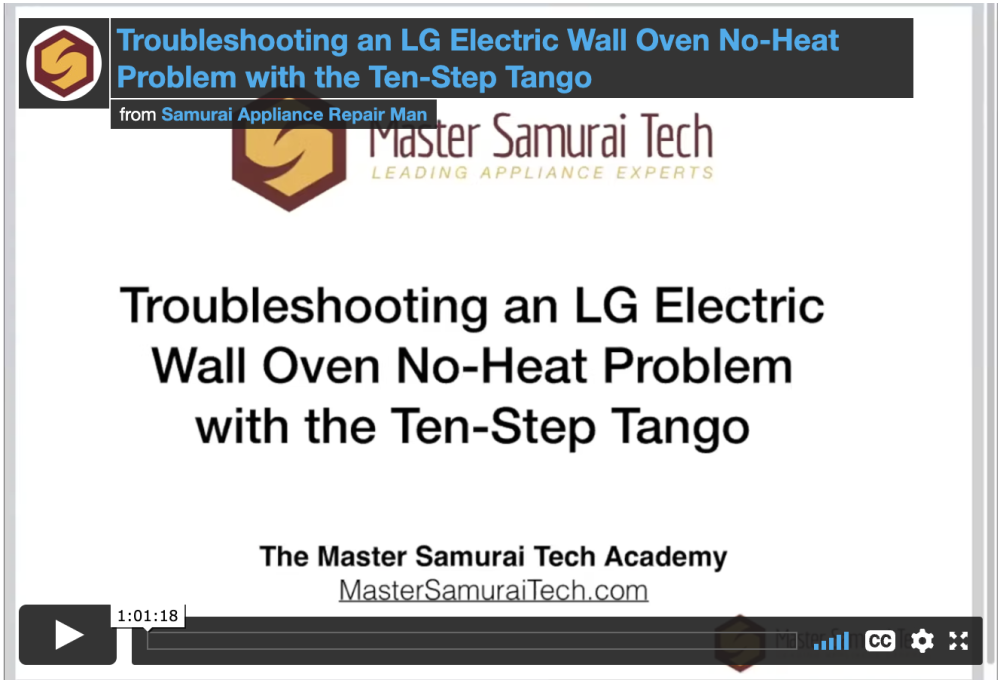 Want to watch this webinar and dozens others like it? Click here to become a premium tech member today.
1