A Practical Rundown of Sealed System Diagnostics
---
In this two-part Master Samurai Tech webinar series, we explore the nuances of sealed system diagnostics. Specifically, we're covering the nitty-gritty of applying our understanding of sealed system thermodynamics to real-world sealed system failures, such as refrigerant leaks, overcharges, and inefficient compressors.
Topics covered in the first part include:
Sealed system temperatures and pressures and compressor amperage in a normally operating system
Sealed system pressure variations based on ambient temperatures
Identifying the symptoms of failed evaporator and condenser fans
How refrigerant charge correlates to cooling capacity and compressor amperage
And in the second part:
Early-stage refrigerant leak symptoms
High-side refrigerant leak symptoms
Vacuum and pressure: what the difference is, and how we measure them
Low-site refrigerant leak symptoms
Refrigerant undercharge symptoms
Complete capillary tube restriction symptoms
Causes of capillary tube restrictions
The patented MST Gurgle Test

™

Inefficient compressor symptoms
Short-cycling a compressor as a diagnostic tool
Refrigerant overcharge symptoms
...and more!
Click below to get started with part 1 now! This webinar and over 100 hours of other webinars like it are all only available to premium tech members at Appliantology -- click here to become one today.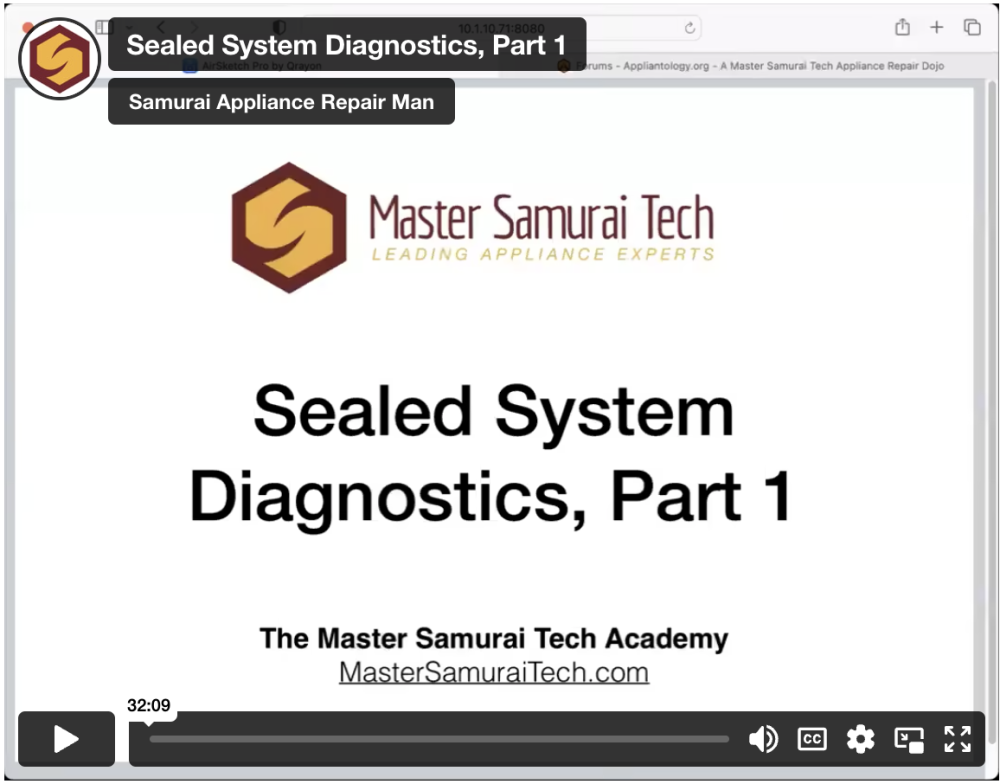 And click below for part 2: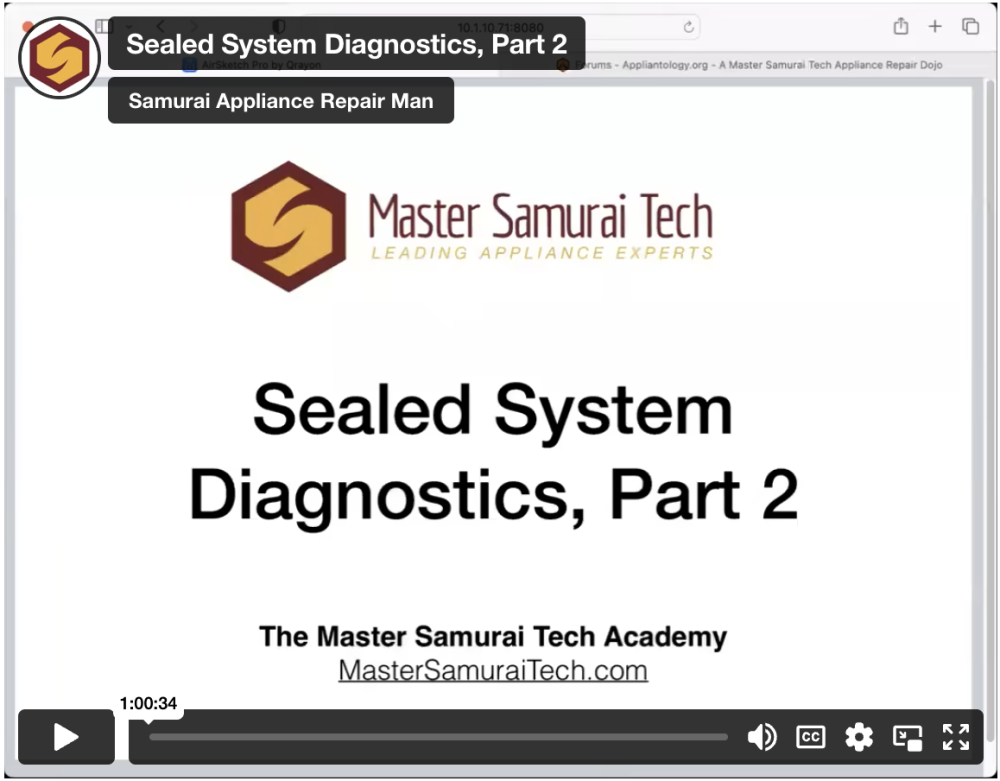 1

1