Schematics vs. Wiring Diagrams -- Do You Know the Difference?
---
Schematics and wiring diagrams -- two different kinds of service documents that seem similar, but actually serve completely different purposes. One of them is essential to any electrical troubleshooting and should be consulted on every service call, while the other has much more niche applications. But which is which, and how do you tell them apart?
That's what we explore in this workshop, which is an excerpt of the discussion from one of our latest Live Dojo workshops. In it, we go through some examples of both schematics and wiring diagrams (and some documents in-between), exploring their intricacies and uses.
Click below to watch the workshop recording -- viewable only by premium tech members.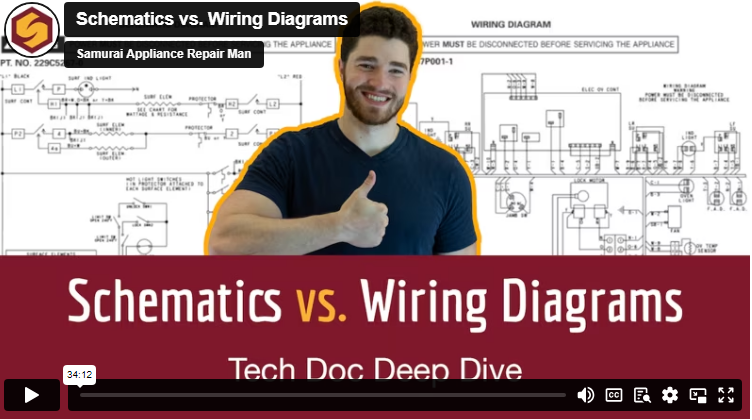 If you're an Appliantology tech member and you want to join in engaging technical discussion like this, sign up for the upcoming Live Dojo -- we host one every other Saturday. Keep an eye on the Appliantology calendar and sign up for our newsletter so you don't miss out.
Not a tech member at Appliantology? Let's fix that.
1