[Webinar Recording] Troubleshooting a Dishwasher Wash Motor Problem with a Single Test
---
We covered not one, but two different workshop topics in our last webinar, and I now present to you the second one!
In this workshop about a dishwasher with a starting-and-stopping motor, we covered topics like:
How to nail this problem using a single test
Analyzing the wash motor circuit to understand how it works
Identifying how the board senses circuit current
...and more!
Click below to watch the full recording -- available only to premium tech members of Appliantology.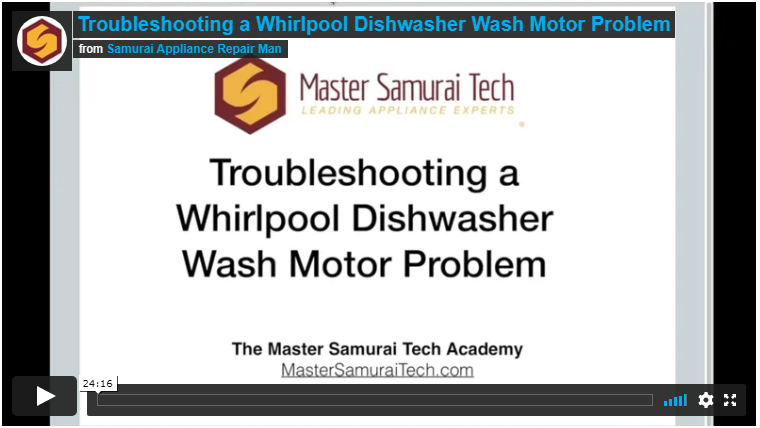 1