Troubleshooting a Bosch Dishwasher No Heat Problem Using the Schematic and Live Tests
---
We techs should always be looking to sharpen our repair skills, and one of the best ways to do that is to learn from each other's experiences.
In this excerpt from a longer webinar, the Samurai walks through a Bosch dishwasher no heat problem that he encountered, working through his thought process and schematic analysis step by step. Watch it and learn a thing or two!
Want to watch the full webinar recording? Click below -- viewable only by premium members.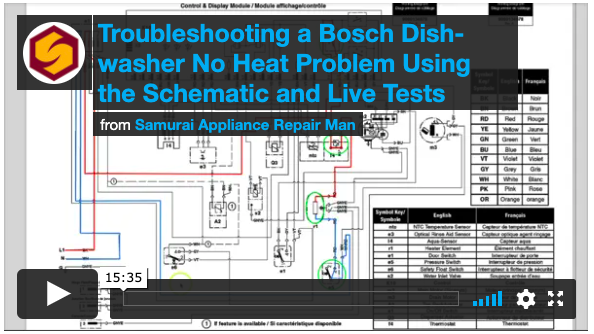 3