Troubleshooting a Thermador Gas Range with ZERO Disassembly
---
It should always be our goal to get our diagnosis with as little disassembly as possible using our schematic-reading know-how, but did you know that you can sometimes track down the problem without any disassembly at all?
That's just what the Samurai did for this Thermador gas range. Want to learn how he pulled off this magic trick? Watch the video below.
Want to watch the full recording? Click below -- viewable only by premium members.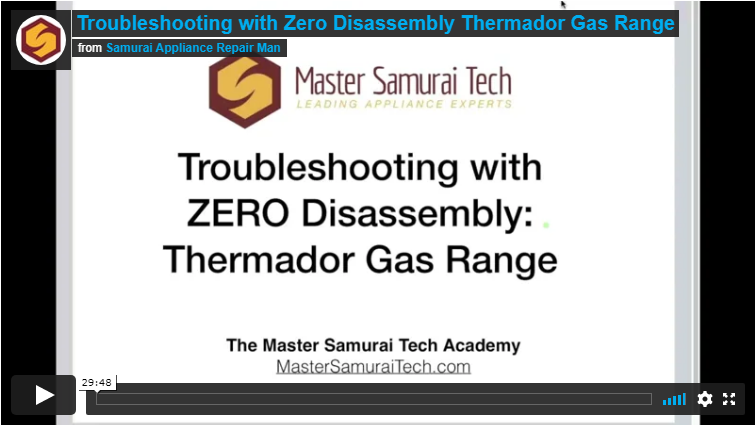 3