What is LG's FlowSense and How Does It Work in Gas Dryers?
---
Take a look at this LG gas dryer schematic, paying special attention to the circuit with the flame detector.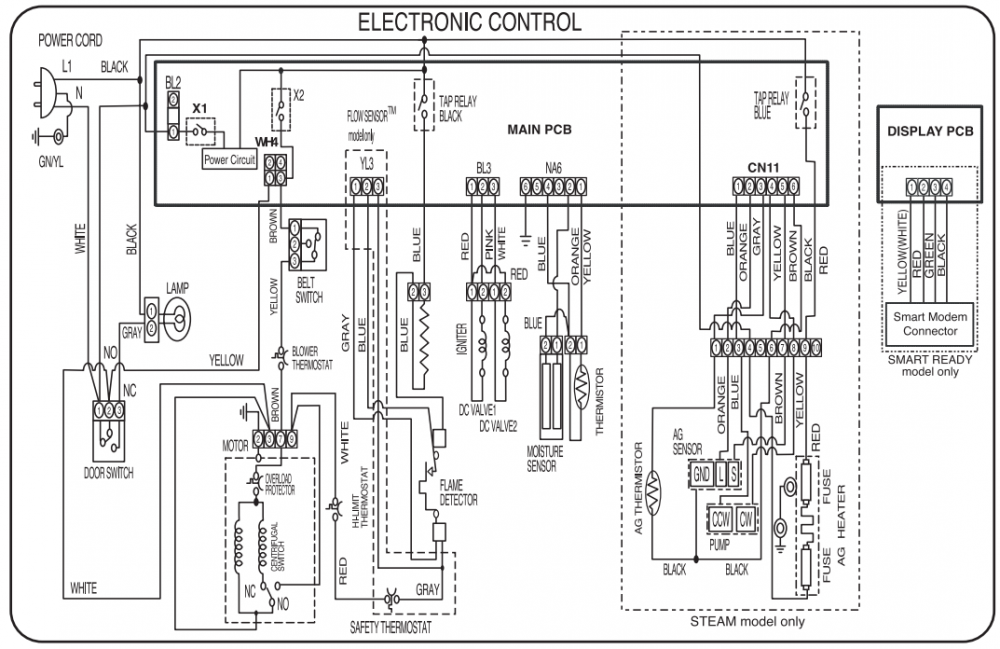 If you trace it out, it becomes a bit puzzling what that circuit is actually doing. The hi-limit thermostat, the safety thermostat, and the flame detector don't appear to have any direct effect on the gas valve coils as you would find in other dryers. So what purpose do they serve? 
This markup makes it all clear.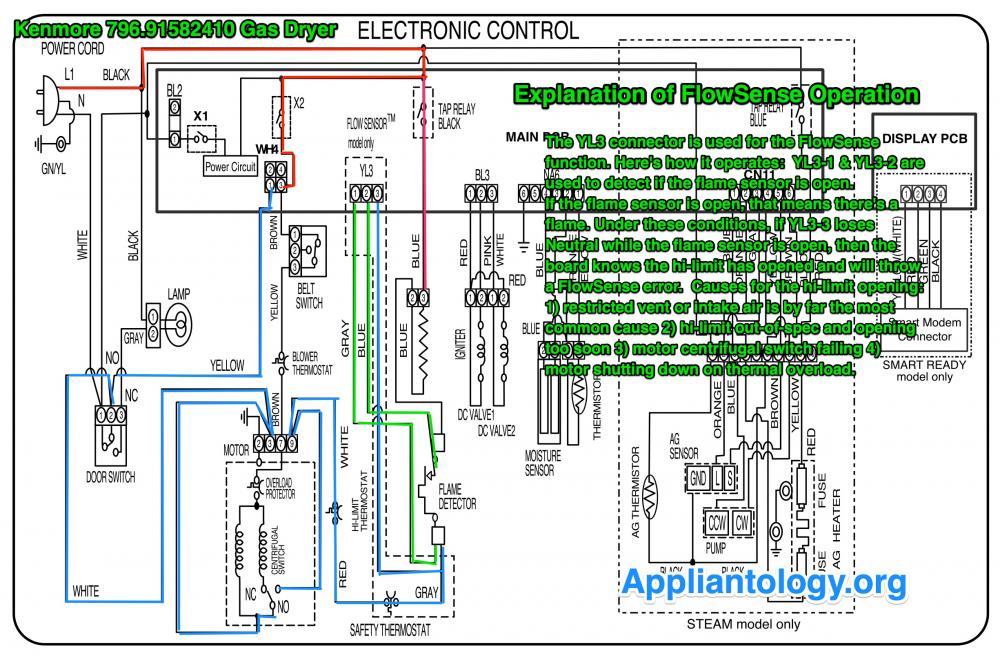 Unlike many circuits that use controls like the hi-limit or the flame sensor in series with other gas valve coils, these components are used in sensing lines connected to the control board. You can learn more about identifying sensing lines in this post.
The control then uses these sensing lines to make algorithmic decisions about when to energize the valve coils. In other words, the control board is in complete control of when those coils get energized at all times.
This is in stark contrast to the "usual" way of controlling the gas valve through a split-coil configuration, which operates completely independently of any electronic controls. Here's a different schematic that uses the old-skool valve configuration for contrast.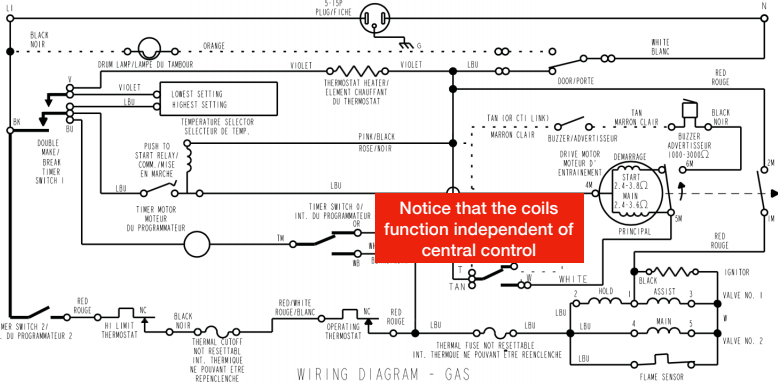 Want to learn more about the intricacies of gas dryer ignition systems and how to troubleshoot them? Click below to watch a webinar recording all about that -- only available to premium tech members.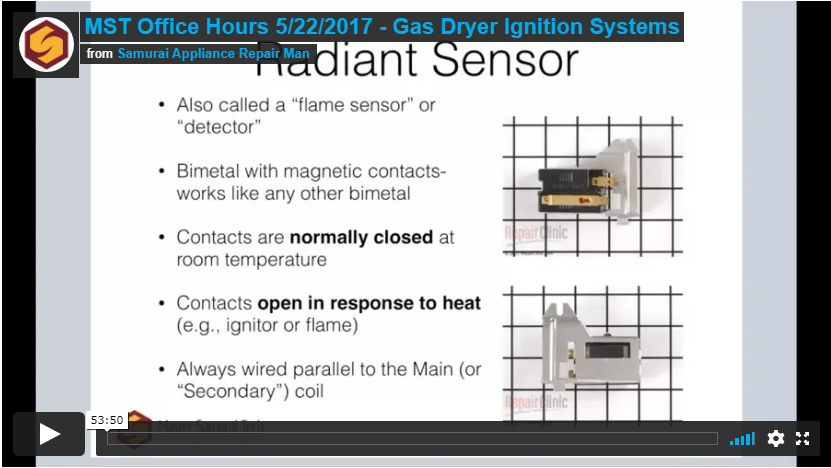 1